You're on the main page of Tip-to-Trip.com travel guide. We write about travel with deep immersion into the topic. We're making detailed instructions for different countries: with nuances, useful links, local peculiarities and not always obvious, but very important little things.
Finding great authors and writing really professional articles is a slow process. Perhaps we have not yet managed to tell you anything about the country you need. Then these general tips will come in handy, which are more or less suitable for traveling to any popular resort.
Where to go abroad for the first time?
When we choose the countries that we are ready to recommend for the first trip, we are using several criteria. Here they are:
They understand English there. It goes without saying that people don't speak English fluently in all countries. We chose those countries where they know at least basic English, so you would be able to communicate.
Not very expensive. For the majority of authors, the first vacation is a story about a very limited budget and attempts to squeeze the most out of the vacation for this money. So we had to drop most of the interesting, but very expensive destinations.
It's safe there. There are no exotic diseases, a dozen specific vaccinations are not needed, no one robs tourists on the street and crime level is low in general. Of course, there is no 100% security anywhere. But there must be some minimum.
It will be interesting. You can go to Romania or Moldova, for example. But why? Yes, there are also some sights, beautiful nature and interesting national dishes. But in terms of price-quality ratio, these countries can hardly be named among the leaders.
We chose only countries that we would gladly visit once more.
Developed tourist infrastructure. It is necessary that the country knows how to welcome tourists and that its people enjoy it. To have excursions, car rental, normal housing. It mustn't be a problem to get from the airport. And so that all this can be booked online for adequate money.
Similar mentality. There will be many difficulties on the first trip. Why add culture shock to them as well? Therefore, we rejected the countries where you have to wear a veil or follow other rules that are unusual for us.
Short flight. It is not necessary to fly across half the world for a vacation. We believe that interesting places can be found closer. A vacation in Mexico or Brazil is not so expensive because it is incredibly cool there. It's just a long and hard flight.
Once I flew to Easter Island. More than a day with three transfers. And what did I see? Well, an island. Nothing remarkable. You might see the idols. But for the same money it would be possible to arrange a great vacation somewhere closer.
No visa required or it's easy to get. Not all visas are equally easy to obtain. Especially if your passport does not have a lot of stamps. So it is better to choose a visa-free direction. Or at least a country that has a more or less adequate visa policy.
Do not choose "cool" countries
I learned this important lesson from visiting more than 50 countries and experiencing dozens of disappointments that I could have easily avoided. In order to stretch the fun longer, it is better to start with something easy, and then move to more exotic.
That's the thing with travel. While the tourist experience is small, you will be no less entertained in Poland or Georgia than in Italy or Dubai. Everything is new, interesting and unusual in both cases. On the contrary, in less "cool" countries, prices will be lower, and there will be fewer tourists, and it will be easier to navigate. So you may rest there even more comfortably.
But if you first go to the coolest places, then it is very, very difficult to enjoy the less popular ones. Prague is very cool. But after Rome or Berlin, it will be felt like a copy: "Well, what didn't I see here?"
Exactly the same with beach destinations: in Greece or Cyprus there is an excellent sea. But if you go there immediately after the Maldives or Mauritius, it will be completely different.
In fact, don't listen to anyone. Have you dreamed all your life to visit Montenegro or Greece? Or maybe you are crazy about Cyprus or Germany? Just go then! Do not listen to us, friends or neighbours. This is your life and your travels. Make the dream come true so that later you will not regret anything!
Countries for a beach holiday
Is your vacation closely associated with the warm sea and delicious cuisine? Excellent. Now a huge number of countries rely on such tourists:
Turkey: all inclusive and beaches
Turkey is the undisputed leader in "all inclusive" category. Despite the fact that the country really has something to see, people come here for a "no worry" vacation. This is when you have a cool hotel with its beach and unlimited food with free alcohol.
Such a vacation is a good option for the first trip abroad, while you are not yet completely comfortable and are a little afraid of everything. Many never leave the hotel grounds at all. Some go for a maximum of 1-2 excursions.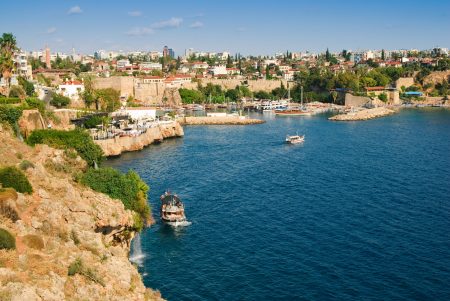 Holidays in Turkey have its nuances. Since people go for a hotel and beach holiday, you need to carefully choose where you will live.
Good options start with 4 star hotels, but you have to look very carefully what room exactly they will give you. So it's better to choose something from trendy 5 star hotels. Then there will be a decent room, good food and a cool beach with sun-loungers.
The most profitable way to fly to Turkey is by tour. But if you want to get not only a beach holiday, but also a maximum of impressions, go on your own. Stay in cozy apartments, choose the tastiest bakery around the corner, sample authentic Turkish cuisine and meet local ice cream makers.
Do not forget about cultural leisure: it's good to drive around the country in a rented car or with a good, knowledgeable guide. It's worth it!
---
There is a catch. Turkey isn't as close to us culturally as other European countries. So if you want to see exotic culture, it may be good, but if you want to feel as home – it's worth considering other options.
Cyprus: beach holidays on the island
Another good option for a beach holiday is Cyprus. It is not as popular as Turkey and is not as much geared towards an all-inclusive hotel holiday. Rest here will be calmer and somehow more sincere.
Cyprus is very interesting. You can rent a car and go wherever your want, making stops at beaches and attractions. Or you can choose one of dozens of interesting excursions.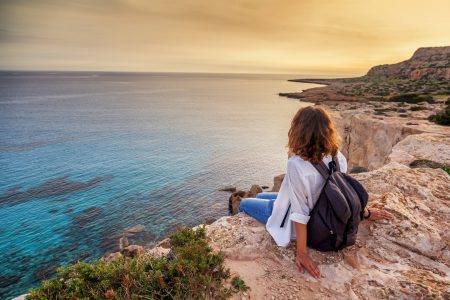 You can go to Cyprus both on a tour and on your own. Independent rest will be much more interesting and eventful. You can compose exactly what you want. We have amazingly detailed instructions for holidays in Cyprus. Look, there's a lot of good stuff in there.
Another plus of a holiday in Cyprus is that somewhat speak English here. And in general, the mentality of the locals is close to ours. There are no strange conflicts out of the blue and in general much less problems. Just comfortable vacation.
Step-by-step instructions for holidays in Cyprus
Bulgaria: the sea and a relaxing holiday
Bulgaria is an ideal option if you want a good vacation by the sea, but Turkey or Cyprus are not suitable for you. Now let me explain:
Turkey is good, but there are too many Russian tourists. Uncomfortable at all, a lot of deception and negativity.
It is also interesting in Cyprus, but still, many people can not afford to rest there. Yes, the sea is great. But the prices are not so low.
Bulgaria, on the other hand, is good in both scenarios. There are not many tourists here, there are almost no crowds and the prices are among the lowest. Hotels are generally good. Even in a cheap 3* hotel it will be good. The cuisine is also familiar, you won't have stomach-ache later, having eaten exotic things.
The sea here is warm and mostly clean. Sometimes there are algae. The descent into the water is gentle, which is important when relaxing with small children. The sun is not too hot. Here you will not burn in half an hour, as happens in Egypt or other especially warm countries.
Towns in Bulgaria are relatively small, but colourful:
The main tourist centers are Golden Sands and Sunny Beach. Cool beaches, everything is built up with hotels, prices are higher than the national average. In general, such a Bulgarian version of Turkey.
If you want a more relaxing holiday, choose Nessebar, Pomorie or Sozopol. These are very small, but very colourful resort towns. Beautiful views, delicious cuisine, small, but diverse beaches.
For seekers of very quiet places, something like Balchik, Ravda or Aheloy is better. It's more of a retirement vacation. But also good.
Countries for sightseeing holidays
There are countries where there is no sea at all or it is not particularly suitable for swimming. Nevertheless, it is also interesting there: rich history, stunning architecture, pristine nature in national parks and delicious cuisine.
It's a slightly different kind of holiday. While you are just starting to travel, it seems that there is nothing better than the sea. But then comes an understanding: mountains, medieval towns and villages unpopular with tourists are no less interesting.
Czech Republic: the beauty of architecture
The Czech Republic is perceived by most authors rather as a kind of "probe of real Europe." Prague is almost as interesting as Paris, Berlin or Rome. But prices haven't skyrocketed yet.
The main center of attraction in the Czech Republic is Prague. This is the capital of the country and, in combination, its most interesting city, where you can find entertainment for every taste: from sightseeing and museums to shopping or food.
Outside the capital is also interesting. We recommend to visit next cities:
Karlovy Vary. This is a local health resort among the mountains with mineral water, delicious waffles, Becherovka and a butterfly house. It is better to come here either for treatment, or for a walk with one overnight stay. One day visit without night stay is also possible, but you don't have time to feel the local tranquility.
Czech Krumlov. The third most popular tourist town in the country. Takes by its color and picturesque. The place seems to have descended from fairy tales about brave knights and beautiful princesses.
Other towns. Sophisticated tourists will be interested in visiting Telč and Třebíč or Zhitava and Frýdlant. But it's worth going there only if you've already seen everything else and want something completely new.
There is no such thing as a transport problem in the Czech Republic. If you want to save money, you can take the bus. They are very comfortable: a large distance between chairs, power sockets, WiFi, a toilet and other bonuses of the civilised world. We recommend that you buy Flixbus tickets in advance, it will be cheaper.
If you want to see national parks or castles, generously scattered throughout the country, then buses are no longer enough. Two options:
If you want a guide, then take a look at the excursions from Prague. They are relatively inexpensive in the Czech Republic.
If you want to create your own interesting route, it would be better to rent a car or at least take a car with a driver. Incredibly comfortable. But for the first time abroad, it can be a little difficult. Are you afraid of difficulties?
Step-by-step instructions for relaxing in Prague
Poland: Budget Europe
Unobviously good Europe destination for the first trip. Lots of beautiful cities with interesting architecture, delicious cuisine with large portions, inexpensive accommodation, a well-functioning transport system, not too many tourists.
There are many really interesting sights in Poland. An interesting system works here: you can come in many places for free. Buy only on a certain day of the week. You have to pay in other days. But the cost is low. Tickets are cheaper than in other countries.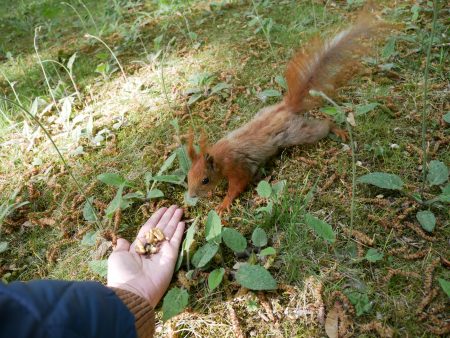 For the price of a week in "cool" Europe like Germany or France, you can spend a month in Poland, travelling all over the country along the way.
Recommended route: Warsaw – Krakow – Zakopane – Wroclaw. By the way, Prague is literally within easy reach from there.
It is most convenient to move between cities by Flixbus or a rented car, but you can also go by train or Uber if you have a big company.
You will definitely get no less impressions from visiting Poland than from a trip to other countries. Yes, in Germany everything will be bigger, more interesting and richer. But if we consider travel in the same and not unlimited budget, I would choose Poland, the Czech Republic or Hungary.
Hungary: the most beautiful capital
Another relatively budget, but interesting part of Europe. It is even cheaper here than in Prague, but at the same time, almost everything interesting is somehow concentrated near Budapest. No need to travel to a dozen towns, as in Poland.
Due to this fact, holidays in Hungary are especially comfortable for the first trip: inexpensive, interesting and there are no constant moving from one city to another.
The main feature of a holiday in Hungary: the Palace of Parliament, thermal springs and their famous ruin-bars. In general, most of Budapest looks like a postcard. And all this because most of the buildings were built relatively recently, but in a "historical" style. Everything is fresh and well maintained.
Of course, there is something to see besides the capital in Hungary: mountains, fortresses, caves, waterfalls with lakes, wine houses, cozy towns…
f you like to travel in a rented car, head either towards Lake Balaton, or towards Miskolc or the town of Eger. It is also interesting, although the capital is enough for the first impression of the country.
How about going to the beach and seeing sights?
There is no country where there is absolutely nothing but beaches. But somehow it so happened that somewhere tourists actively attend excursions, and somewhere they prefer to sunbathe by the sea. But you can combine! Today you lay down on the beach, and tomorrow you go on an excursion.
Georgia: hospitality and nature
At present, Georgia is one of the best country for the first vacation, if you want to relax on the beaches and see the maximum of interesting things. It is not expensive here, which means you can make your vacation long and comfortable. Many generally fly for a week, and then hand over tickets and stay for a month.
The main feature of Georgia is its people. Such a kind and benevolent attitude towards tourists is not likely to be found anywhere else. The traditions of hospitality here have developed over the centuries: they will help you, invite to their house, feed you, and tell about nearby sights you should see. Not for free, but inexpensive.
I would recommend going to Georgia for the sake of communicating with the locals, beautiful nature, incredibly delicious food and walking around very colourful old towns. Here are some interesting sights that you can visit even if your vacation budget is quite modest.
It is very easy to travel around Georgia on your own: rent a car or take a car with a driver and hit the road. But it will be more interesting on a guided tour.
Georgia also has disadvantages. And this is primarily the sea. It is mediocre here, in most countries I visited it was better. I traveled all over the coast and chose Batumi for myself. Beaches everywhere plus or minus the same quality. At least the city is beautiful and it is very pleasant to walk along the embankment here.
Step-by-step instructions for holidays in Georgia
Montenegro: sea and mountains
In our opinion, this is the most "misunderstood" country. Like Georgia, it is not just a beach holiday. But if in Georgia the sea is obviously mediocre, then in Montenegro it is very cool. So the people fly to Montenegro purely on the beaches to lie down, and then compare this country with Turkey. Naturally, in favour of the latter.
In fact, Montenegro has a lot of advantages:
Amazing nature. The country is simply incredibly beautiful. The sea, the lakes, the mountains. You just rest here and relax.
Diversity. Do you want the sea, mountains, medieval towns, bays, endless lakes, waterfalls, islands, gorges, rivers, etc.? No problem!
Compact size. The main feature of the country is the size. All of the above can be reached in a couple of hours. You don't have to travel half a day to see one place. Yes, during this time there are a dozen places you can see. It's incredibly full of interesting sights.
Democratic prices. No, there is no such thing that everything costs a penny. But there is a choice. It can be very cheap, it can be medium, and it can be expensive. When there is a choice, it is very cool, convenient and pleasant.
Good attitude towards tourists. Everyone who works with tourists speaks at least a little English. Good, comfortable attitude.
Convenient for independent rest. Try to organise an independent trip to Turkey. It will get expensive and difficult. But in Montenegro, things are completely different. Fast, simple and comfortable. It's better to go to Montenegro on your own: choose accommodation, a comfortable transfer, rent a car or go to see the country with one of the excursions, there are a lot of them.
In terms of resorts, we recommend looking at Budva, Becici, Rafailovici and Sveti Stefan. It will be good in Herceg Novi. Subjectively overrated resorts: Petrovac, Tivat, Kotor, Bar and Ulcinj.
Greece: the cradle of civilization and the sea
Another amazingly interesting country. Dozens of islands, hundreds of the coolest beaches, rich history and delicious taverns where you can have a delicious and very inexpensive lunch. All this is Greece.
Who among us in childhood was not fond of Greek myths? Didn't read about the labours of Theseus, or at least didn't watch a cartoon about the adventures of Hercules? Just agree with me, it will be great to visit the country "from childhood".
In terms of tourism, Greece is a worthy option. Due to economic problems, it is quite cheap here. Tourists are very welcome, as they bring money. And there is always something to do. The beaches and nature are just amazing!
Step-by-step instructions for organizing a vacation
Now we will tell you in as much detail as possible how to make your vacation simply unforgettable. You will learn why it is so important to honestly determine the purpose of the trip for yourself, where to buy all travel services reliably and how you can save a little without losing quality.
Afraid of this seven points? Believe me, there's nothing to worry about. Thanks to our detailed instructions, you can do it in just a few hours. Spend more time arguing about a hotel or choosing between tours and car rentals. And once having gone on a good independent trip, you are unlikely to want to fly somewhere with an ordinary tour.
Decide on a travel budget and travel idea
You will get a good vacation only if you answer three simple questions as honestly as possible in advance:
What do I want from my vacation? Vacation is not only sightseeing and "immersion in the history and culture of the country." Only very bad guides say that. But this concept is much broader!
Some people really like to go sightseeing. But many are literally sick of it, they just want to lie on the beach, eat delicious food or take cool photos on Instagram. And that's okay! You don't have to lie to yourself.

There are a lot of good options to have a great rest. Examples can be found in our instructions: Cyprus, Georgia, Armenia or Prague. There are many unusual things.

What budget do I have? If money is literally running out, you should not fly to expensive countries and live almost starving there. You will not see all sights, there will be a minimum of pleasure. You only would be able to say "I was in …".
It is better to find a more budgetary analogue in this case. For example, if you want the sea + mountains, but you don't have enough money for Montenegro or Croatia, you can go to Georgia, Armenia or Bulgaria. It is cheaper there, which means you can see more and have a better rest.
When can I go on vacation? Every country has an ideal time to visit. For example,  it rains like hell and it is cold in Montenegro in winter, in spring the sea has not yet warmed up, and since October the weather is often not very good. Going there is good only in summer. But if you don't like swimming very much, then you can take a good walk in April-May or September. It will be much cheaper.
Consider this when choosing a country for a holiday. Even the very best country at the wrong time will not give you the emotions that it could.
Pack your trip the right way!
When planning an independent trip, it is very important to find a balance. This idea seems obvious, but I only "reached" it after a dozen trips:
Try to book all tourist services in approximately the same price segment. You should not spend money on an expensive hotel, then to get to it by bus or save on excursions, normal food and souvenirs.
It will be much better if, with a limited budget, you choose an average hotel, but then you can afford a transfer, rent a decent car or interesting excursions, eat in delicious local restaurants and do a little shopping.
It is also possible to make a trip with a large bias towards excursions or accommodation, but only if you understand very well what you're doing. And often it still doesn't end well. Let's explain with my own example:
When I was a poor student, I flew to Montenegro. I chose the cheapest tour, as I only planned to spend the night at the hotel. And I invested all the savings in excursions, because I believed that "fatigue and hunger pass, but impressions remain!"
Do you think something good came out of it? Unfortunately no. I could not get enough sleep in a tiny room without air conditioning. If you close the window, it will be stuffy in an hour. When you open it, it blows cold air. I spent the third of my vacation in a state of a hungry zombie and perceived almost nothing. Everything turned into a mess. And towards the end, because of the constantly open window at night, I generally caught a cold. I had to lie in bed for several days. So almost all my excursions turned into one mess.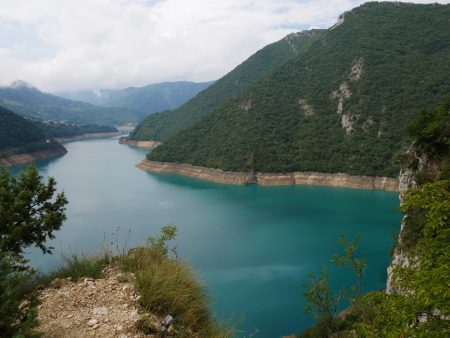 Yes, the first 3-4 days I was satisfied with such a rest. But I can't remember the rest of the week and a half. It would be better if I took fewer excursions, but normal housing, I would eat well and at least sometimes get out to the beach to enjoy  hot water and swimming.
And so the whole vacation was not in the memories, but only in the photographs like "me and the monument." I really can't even remember the places that I visited towards the end of the holiday.
travelling on our own or with a tour?
You can choose your own flights and accommodation, or you can just buy a tour. So what's the difference? I will try to briefly explain with examples:
Tours. Usually they are cheaper, but the quality of rest is worse.
Independent rest. Such a vacation almost always will turn out to be much more interesting, more comfortable and better than a tour. It will better suit your desires, habits and needs. But it will be 10-20% more expensive.
We're talking only about general trends above. But each country will have its own characteristics. Let's take a few illustrative examples:
There are no good tours to Georgia at all. Rest on a tour turns out to be worse and more expensive than a self-organised one.
Turkey is better for tours and holidays in expensive hotels. For ordinary tourists, only a hotel here can cost more than the entire tour with a flight, transfer and the same hotel on exactly the same dates.
Montenegro is even more fun. There are tours that are cheaper than a flight. But they are very poorly organised, and housing there is just awful. But if you want a more or less comfortable rest, it is better to fly on your own.
When you fly to a new country, you need to read blogs and compare what is more profitable: a ready-made tour or an independent vacation. And each country will have its own nuances, there is no general rule.
Most of the authors fly only to Turkey and sometimes to Cyprus on tours. Everything is more or less adjusted there. Although we also regularly encounter flight delays and other force majeure. If we talk about more exotic destinations, we prefer to organise our own vacation.
Buying tickets on your own
While the internet is full with tips for finding cheap flights, most of them are actually useless. After all, the authors do not know from which city and where you want to fly, which airlines are based at that airport, your trip is scheduled for high or low season.
In short:
Look for tickets at Aviasales.com. Buy in advance. Check nearby dates. For popular destinations, use the low price calendar.
It turns out that we can more or less confidently recommend only the most basic things that everyone is already aware of:
Look at the price of different airlines and agencies. It is convenient to do this through Aviasales.com or other popular metasearch engines.
Buy tickets in advance. The closer to the departure date, the more expensive the flight will be. The rule does not work 100%, but it happens that way most often.
Check nearby dates. It happens that in order to save 50-100%, it is enough to postpone the departure just a day earlier or later.
Holidays are more expensive. The ingenious idea to relax in summer closer to the New Year and Christmas comes to mind not only to you. Prices are rising.
Check different airports. It may be more profitable for you to fly from a neighbouring city. Or to choose another arrival airport. Sometimes this way you can save up to half the cost of tickets. Just make sure that all the profit does not spend on transfer.
Aviasales.com has a cool tool called the Low Price Calendar. The trick is that it finds the cheapest tickets for popular destinations. You can not check all the options manually, but open, for example, August and quickly see when it is most profitable to fly. Here it is:
Choosing a hotel or apartment
Choosing accommodation is probably the most difficult part of planning an independent trip. Because accommodation almost always costs more than flights or other tourist services. And there are a lot of options here. You have to choose from hundreds of hotels and thousands of apartments in popular locations.
But don't be afraid. Once you buy your tickets and book your accommodation, you can assume that 70% of your trip is already planned. Everything is much easier after that!
In short:
It is most convenient to search for hotels and apartments on Booking.com and AirBnB.com.
If the chosen place is popular, it is advisable to check the price through Hotellook.com. What if there is a website where the same hotel costs a little less?
Where do we usually book hotels and apartments for ourselves?
If we talk about popular countries, now almost any hotel, apartment or apartment can be found on Booking.com or AirBnB.com. In the Czech Republic locals joke that everything may be rented at Booking.com, even some old barns.
We usually do this:
Looking for housing. If you need a hotel, then go to Booking.com, and if you need an apartment or flat, then look at AirBnB.com, since the choice there is even better.
Please note that there are many options on Booking with a minimum prepayment, or you can even book something without money. On AirBnB.com there is only 100% prepayment (it is possible to pay in instalments). So Booking is better when you are not sure that the trip will take place.
Check the price. There are hundreds of agencies in the world that book hotels. And despite all the Booking guarantees, they do not always have the lowest prices. So if you have chosen expensive accommodation, you should check the price on Hotellook.com. They will automatically check the cost on other websites and sometimes find cheaper prices.
Sometimes this method helps to save money, but it is better to use it only for large hotels and the most popular apartments. The fact is that most small boutique hotels and apartment owners are somehow tied to Booking.com or AirBnB.com. They can be registered in other systems, but receive only a couple of payments a year from there. Accordingly, personal accounts are rarely checked, free dates are not closed, etc.
When is the best time to book accommodation?
Most websites and guides recommend booking accommodation as far in advance as possible. And that's a good advice in most cases. Especially if you're traveling during the peak of the season. But we'd better tell you about all the options and situations:
Booking online in advance. The most common and reliable method. You choose a hotel at home, in a relaxed atmosphere, pay for it and know for sure that you will have a place to live. You can plan everything and not waste valuable vacation time looking for housing. After all, you need to relax on vacation, not to get over endless difficulties created out of the blue.
In this case, it is better to start looking for accommodation as soon as you buy air tickets and you know the exact travel dates. The sooner you start searching, the more free options there will be. It is obvious that people first of all book what is better and cheaper. And then what is left.
By the way, this method is almost the only one that makes sense to use when traveling in the peak season, when all the options is simply crammed with tourists. Other housing will come out more expensive, and much more inconvenient.
Booking on the last day online. It is good if you are traveling in the low season, when there are relatively few tourists. Then there are chances that even in a good hotel  there will be free places "for today". Many hoteliers rent out such rooms literally at their real cost in order not to lose money. Sometimes it's even two times lower than the regular price, so consider it.
You should look for such especially advantageous offers through Booking.com. It is the largest website and discounts go there first. The method works primarily with hotels. Discounts on apartments are much rarer.
The downside is that you never know in advance where you will live. Maybe it will be possible to "catch" a cool option in the center, or maybe you will have to drag yourself to the outskirts. When there is only a backpack, there are no problems. But it already becomes inconvenient with suitcases, and often unprofitable. You will spend more on transport and constant moving between hotels than you will save on accommodation.
Personally, I don't use this method for another reason: I don't like time pressure. You have to grab the first number that comes across, there is no time to study the reviews, then the Wi-Fi in the nearest cafe constantly falls off, the card payment does not go through. In general, the savings that may be good for poor students, not people whose time worth more money.
Booking as needed. Let's say you want to arrange an interesting trip around Georgia. For example, from May to June, when it is already warm, but there will still be fewer tourists than in August. There is a large selection of accommodation.
You can plan everything in advance almost up to a minute and book everything while you're still at home. This is convenient, because you know exactly where you will live and what you will do. There is also a minus: you have to follow a strict schedule.
The second method assumes that you book accommodation in advance only in the first city. For example, in Tbilisi, where you arrive. Then proceed according to the situation:

Did you like the capital of Georgia too much? You can stay for a few more days by extending this hotel or moving to another area.
Got bored? Book accommodation in Borjomi or Kakheti and go there in a rented car or taxi.
The weather is bad in the mountains, but you need to go to Borjomi according to the plan? What for? Go to Kakheti or to the sea in Batumi.
The sea is too cold? Well, you can go to the mountains for a few days. While you see all the sights, it will warm up.

The idea is that instead of a clear plan, you only have a list of places that you would like to visit if possible. And you make a decision where it is better to go at this particular moment  on the spot. Go to Booking.com or AirBnB.com, book a hotel from those that are left, and go.
This kind of journey really makes it more interesting. But not without downsides. A trip on a flexible schedule is almost always 20-40% more expensive than a pre-planned one. Some places cannot be visited. It is necessary to rent a car for most of the vacation, because you do not know in advance when you will need it.
During the peak season, this method works quite poorly. In the same Borjomi in the summer there is almost no free inexpensive housing. Either you spend half a day checking outdated listings from AirBnB, or you will have to overpay a lot.

Finding housing on the spot. This method works more or less only if you are an experienced traveler, and you need housing for a long time. Then you can search for a couple of days and, as a result, bargain for good apartments for an adequate price. It also makes sense to look for something locally in highland villages and remote locations, where not everyone uses Booking yet.
What to look for when choosing a home?
When I choose a hotel, I first indicate the estimated price. That is, I set the maximum that I am willing to pay and the minimum, so as not to look through dozens of hostels.
And here begins the most interesting part. From hundreds of options, you have to choose 2-3, which we will accept with my wife and children. How to proceed? I have a small algorithm that I use myself. Let me share it:
First, discard hotels that do not suit your location: far from the center or the beach, in a noisy or boring area, etc. You may have to read different guidebooks and blogs to understand where it is better to settle in your particular case.
Then discard hotels with too low rating. I don't usually consider options below 7 stars on Booking.com and below 4 stars on AirBnB.com. There is nothing good there, just waste your time in 99% of cases.
Now look at the photos. At this stage, a good half of the options are eliminated. Somewhere the interior is tasteless, but somewhere it is clearly visible that the hotel is located on a mountain and it takes at least half an hour to go to the sea.
Be sure to check the availability of the services you need. It is important for someone that the hotel has free parking, others want children's room, a pool or a restaurant. It is not worth driving and looking for the hotel to have "everything-everything-everything". Usually these options are more expensive and not always so good. But make sure that there is at least the minimum you need personally.
After all this, I am left with 5-10 options that I liked the most. It's time to read the reviews. Believe me, they often help you understand whether this particular place is right for you or it's better not to risk it.
---
These five simple rules really help you to quickly choose a good hotel. And it is much easier to choose from 2-3 options than to go through several hundred and argue for a long time with your family, which is more important: a water park or a parking lot.
Everywhere there are nuances. So I will tell you what to look for when choosing.
Hotel location
The price is far from the most important thing. Of course, housing away from the tourist center will be cheaper. And often even better quality, since it is much more difficult to arrange good apartments in a historic house.
But there is also the other side of the coin. Having settled away from the center of, lets say, Prague, you'll be forced to spend a couple of hours a day on the road, you will not be able to walk around the city normally early in the morning or late in the evening.
It also happens that these transport costs "eat up" all the savings from cheap housing. If you lived in the center, then you wouldn't have to spend money on the metro.
Well, one more not obvious nuance. Let's say you arrive in Tbilisi in the summer and settle on the outskirts. Save somewhere between 10-15 $ ≈ 9.5 $, 8.2 £, 36.7 Dh, 173.6 ₺ per day. But the city is terribly hot and stuffy closer to noon. If you lived in the center, you could sit out this time in an air-conditioned room and relax.
But you have to take the metro to the central part of the city in the morning and, walk there until the evening. If you're coming over the weekend, it's not that big of a deal. But when the vacation is at least a week, it will be very difficult.
Rating of a hotel or apartment on booking websites
Strange, but many do not fully understand how ratings work on different websites. Including the popular Booking.com or AirBnB.com. People think that if one hotel has a rating of 10, then it will be better than one that has a rating of "only" 8.7 points. Well, in most cases it doesn't work like that.
If you explain it in a very simple way, then a rating of 10 in an ordinary rooming house or a cheap guesthouse can stand simply for the fact that there were no bedbugs, the linen was clean and there was water in the room. And in an expensive hotel 8.7 just because the staff does not smile widely enough or WiFi sometimes slows down.
That is, only hotels of approximately the same price category can be compared by rating. A room for 100 $ ≈ 95 $, 82 £, 367 Dh, 1736 ₺ per night in a hotel with a rating of 9.9 will most likely be better than a room for the same 100 $ ≈ 95 $, 82 £, 367 Dh, 1736 ₺ in a hotel with a rating of 7.9. But both of them are clearly cooler than a room priced at 40 $ ≈ 38 $, 32.8 £, 146.8 Dh, 694.4 ₺, even if this hotel has a rating of 10.
Photo of the hotel or apartment
No matter how advertised the hotel is, if you don't like it visually, then it will be a little unpleasant to relax there. Someone loves the most pretentious places with gilding, stucco and paintings. Others prefer minimalism or original designer boutique hotels.
But hotels are usually tricky with photos. For example, 90% of the photos will be taken in the coolest and most beautiful room on the same Booking.com. If you are not ready to pay the maximum, then you will get more ordinary number. It will be smaller, and the interior there is simpler, and the view is not so beautiful.
That's why we advise you to immediately scroll down the website to the "Availability" section and, having selected a room that suits the price, look specifically at its photos.
Availability of parking, playground, beach and other infrastructure
If you really need hotel parking, children's animation, a restaurant, a swimming pool or something else, you should make sure that they are definitely available in your hotel.
It is not necessary to search for every service. It happens that the hotel does not have animation, but it's a good value for money, and literally a block away is a good water park or a cool playground.
Exactly the same with parking lots, private beaches, etc. It's better when it's all there. But it happens that a hotel without its own beach is so much cheaper that you can easily rent sun loungers elsewhere with the money saved.
Reviews of other tourists
The rating on most booking websites in one way or another consists of reviews. But this does not mean that they you shouldn't read them if the rating is good. It is better to spend 15-20 minutes and view at least the latest review. Here's why:
Current situation. Often you can conclude even from positive reviews that the hotel does not suit you. For example, a person praises a hotel, but writes that the parking lot is tiny and there are always no place on it. Or the children's animation is bad. Or the pool doesn't work. Or something else.
For him, this moment may not be fundamental. Not everyone has children and not everyone rents a car when travelling. But what if you need it?
The situation is changing. A good hotel in the past can "go bad". It happens that the level of service drops sharply with a change in management. Even if tourists leave bad reviews, the rating will not fall immediately.
Other information. There may be construction going on next to the hotel. Or a tourist left a review a week ago that half of the rooms are undergoing noisy repairs. Do you need it? It is better to choose another accommodation.
Information between the lines. More often refers to apartments. It happens that the hosts are very friendly and hospitable. But they rent housing with some problems. Tourists, in order not to offend them, put a good rating, but in the text itself they mention the smell from the toilet or that the Internet isn't working.
By the way, it is better not to book apartments and hotels without reviews at all. There is far from zero risk of running into scammers. Well, or just housing will not be as good as you imagined.
How to Choose excursions
In short:
Excursions are very important. They are the ones to remember the best.
The coolest excursions I find on Viator. You can also search on GetYourGuide.
Don't forget small local sites. They only work in 1-2 countries, but their quality is impressive. Links can be found on blogs or in our guides.
Why you should buy excursions?
Just flying to another country is not enough. You still need to see it. And it is better to do it with a good guide. Now I'll tell you why:
It's more interesting with a guide. When we first started travelling, it always seemed that we could go for a walk or go somewhere by ourselves. Why should we overpay for a guide and his excursions?
And only with experience came the understanding that everything is not so simple. Well, it's impossible to see everything normally in an unfamiliar city. You wander for several days, you do not see even half of the cool places. And then you mess up and, as a result, ruin your impressions of a generally good country for the rest of your life. Do not do it this way!
The guide knows everything and everyone. Where is a delicious and inexpensive restaurant with national cuisine? How to save money on buying souvenirs? Which bathhouse to choose in Tbilisi? Which of the Czech castles to give preference? Where to change your money to local currency?
A good guide will easily answer these and many other questions. And the exchanger with a good exchange rate will save more than the excursion cost.
No need to plan a route. Planning even a short walk around an unfamiliar city is really a lot of work. You can wander for a week on your own and not see even half of what a great guide will show in a three-hour tour. And if you see it, you won't understand that you have such a cool and interesting thing in front of you.
The guide will show "secret" places. No matter how much you read blogs and prepare for the trip, you still won't be able to find even a quarter of those unusual places that the guide will show. All these colourful courtyards, stunningly beautiful observation decks with incredible panoramas are hidden in the most unexpected places. They're not on the maps and they are rarely written about on the Internet.
A good guide knows such places and will show them to tourists without any problems.
Where to buy excursions?
There are great websites that sell excursions in hundreds of countries and thousands of cities. These are Viator, GetYourGuide and others. The authors like Viator the most. They have the coolest guides in our opinion, a lot of reviews and competitive prices.
But there are local tour agencies in any country. Their quality varies greatly. Sometimes it's really bad, sometimes it's average, but such agencies also have amazing routes with really knowledgeable and professional guides.
Finding such agencies "from the street" will not work. You never know which one is good and which one isn't. You need to look at the reviews and recommendations of people you trust. The authors write a lot about excursions on our portal. Look, what if we've already described the country you need?
How to choose a good tour?
We choose excursions according to three main criteria:
Tourist reviews. First of all, you should choose a good guide. And you can do this only according to the reviews of other tourists. There are many reviews, for example, on Viator. They are honest and detailed there. Publish both good and bad things.
Don't be lazy and read the reviews. It is not enough just to look at the rating of the guide. I would have preferred a guide with a rating of 4.8, but with detailed reviews and thanks. He will usually be better than a guide with a rating of 5.0, but short reviews like "everything is fine" or "we enjoyed this tour".
Excursion route. Now look at the program and route. Would you like to visit these places? Not everyone is interested in trips to churches or walks in industrial areas.
Price. No matter how cool the excursion is, if it costs absolutely unbearable money, it is better to look for something else. And vice versa. Suspiciously cheap options are very rarely of any high quality.
Individual or group tours?
In most countries, the choice is very simple:
Buy individual excursions if you travel with a company of at least two people and can afford it. 99% of the time they are much better!
Choose group tours if you need to save money.
But there are exceptions. For example, in Georgia or Armenia there is very little difference in price between individual excursions and good group tours. Then it is better to pay these 10-30% extra and get 5 times more good impressions and 10 times more comfort from individual excursions.
Rent a car abroad: briefly about the main things
Car rental is one of the most comfortable ways to see another country. So you will not be squeezed by tight time management of excursions, in which they usually try to cram everything as much as possible, but they give from five minutes to maximum of half an hour to see each sight.
It is just more comfortable by car (there are no strangers, less motion sickness) and cheaper. Especially if you are traveling with a family of 3-4 people.
In short:
If something like Localrent.com works in the country you need, rent there.
If there are no cool specialised websites, then look for offers on Rentalcars, Discovercars, Economybookings.
Be responsible when renting a car. There are many risks and pitfalls.
What is the best place to rent a car abroad?
Car rental is in great demand among tourists, which means that everyone is engaged in it. Let's very briefly go over the main places where you can find a normal car. Ranked from best to worst:
Local aggregators. There are companies that specialise in car rental in just a few countries. They personally know the distributors and negotiate with them the lowest possible prices. For example, Localrent.com.
For example, in Georgia, Montenegro and Cyprus, the authors often encountered a situation where renting a car on Localrent.com is much more profitable than directly at the rental office. Around

50 €

≈ 52.5 $, 43 £, 193 Dh, 912 ₺

per day instead of

90-120 €

≈ 94.5 $, 77.4 £, 347.4 Dh, 1641.6 ₺

. You can't understand this with logic, but you can't argue with facts.
There is only one minus in this: there are few such companies, their geography is also not very large. So in conditional Portugal they either don't exist or you won't find them.
Big brokers. Everything is the same, but they cooperate mainly with large companies. It won't feel so good anymore. The price and deposit is usually a little higher. But you can easily rent a car in almost any country.
Examples of such websites are: Rentalcars, Discovercars, Economybookings. All these brokers are similar in meaning and cooperate with approximately the same set of distributors. But their prices are usually different. Therefore, check where it is cheaper.
International companies. These are huge companies with recognisable brands. For example, I prefer Hertz. Sometimes I use Avis and Sixt. But there are actually dozens of them. In most European countries, you will get more or less adequate service. In smaller ones, like Montenegro, they usually operate on a franchise basis. That's why the rating is 2-3 stars in most reviews.
Everything is okay with this method. In addition to Rentalcars, the same cars can be rented a little cheaper and easier. And if the car of the required class is not available, get a free upgrade instead of a refusal, as is the case with office rentals.
Local agencies. In almost every country there are dozens of small car rental companies with a park of five to a couple of hundred cars.
They are usually cheaper, but you never know in advance how such an adventure will end. You can end up with crooks, or you can get great guys. There are no reviews. So book at your own risk.
Counters at the airport. Almost every airport now has offices of at least a couple of distributors. These are exactly the same companies that will provide you with a car if you book it through any aggregator or special website.
So why are they ranked so low? The thing is that, regardless of the logic, it directly turns out to be more expensive and worse. The manager in the office is well aware that you do not have time. This means that he will try to impose the most unfavourable conditions and a "simpler" car. Overpriced, of course.
It only seems that you will figure it out on the spot. In fact, when a child throws a tantrum after a difficult flight, people are ready to sign everything.
Yes, and there are no good cars on the spot. Usually the most profitable options have long been sorted out by "experienced" tourists who book online.
Hotels. The situation is different here. It is clear that the hotel receives a commission from your rent. Almost always, well, very unprofitable offers are collected there. Yes, and far from the most honest companies. Go online and compare!
Well, do not forget that there are almost no good cars left at the peak of the season.
Cons and dangers of car rental
Many authors simply love to travel in rental cars and consider this the best way. But it has its downsides! Let's talk about them:
The driver gets tired. It's one thing to sit as a passenger in a comfortable car. Well, or in a tour bus at worst. Look around, enjoy the views and get tired many times less.
But it is very difficult for most people to drive along the mountain serpentines of an unfamiliar country. The driver is very tired and already on the fifth day begins to feel like a squeezed lemon.
Can't drink. If you are going to regions with a rich culture of alcohol production, the driver will be offended, because he cannot participate in the feast. And it's almost a crime not to try wine in Georgia or cognac in Armenia.
You have to plan everything. Having bought an excursion, you do not need to think about the route, mess with the navigator, look for parking spot and interesting places. The guide has already done all this for you and tested the route hundred times.
When traveling by rented car, all these and many other problems will fall on your shoulders. It takes a lot of time to make plans, which, as you know, also costs money. If you make good money, sometimes it's more profitable to overpay for an excursion, but work an extra couple of hours.
Many risks. In order to be deceived with excursions, transfers or insurance, you still have to try: book something on a muddy website or even buy tickets from the person on the street.
The situation is quite different with car rental. Here you need to book only on trusted websites, carefully read the contract, meticulously fill out a car inspection card and not screw up anywhere.
And even this does not guarantee that you will not have to overpay in the end . No one is immune from a stone in the windshield, a nail on the road or an "eccentric guy" in the parking lot. All this is covered by insurance, but only by the most expensive, it is called SuperCDW.
By the way, there is a lot of deception in the car rental market. Therefore, you should not book the cheapest cars. Look for reputable companies.
For example, you can rent a car for

1-2 €

≈ 1.05 $, 0.86 £, 3.86 Dh, 18.24 ₺

per day every summer in Spain or Greece. Do you understand that this is much lower than the market price? So what's the point for a rental company? Everything is simple. The manager will behave as friendly as possible and fill out the inspection card in a rather relaxed way. But another person is already working on the return of the car. And he will take a fine for every scratch that is not noted in the contract. Even if this scratch is under the bottom and it is already 100 years old. You can easily "get"

500-1000 €

≈ 525 $, 430 £, 1930 Dh, 9120 ₺

fine. Completely legal, by the way.
Conclusion: you cannot determine the final cost of a car rental by looking at the price shown on the website. Look at the contract and the reputation of the company.
Unknown cost. Even if you do everything according to our recommendations and take a car from an honest distributor, it still does not guarantee that the final price will not change. You can scratch the car, you can get a ticket for violating traffic rules almost out of the blue. Yes, and gasoline abroad is not free at all. Not to mention parking lots.
According to statistics, one out of ten people get additional expenses. Usually it's up to

50 €

≈ 52.5 $, 43 £, 193 Dh, 912 ₺

. But anything may happen.
---
Have we scared you? In fact, everything is not so scary. Yes, bad things happen. But if you do not take a car from just anyone, then that are rather exceptions to the rule and are completely covered by the low rental price.
For example, you can rent a good car in Cyprus for 50 € ≈ 52.5 $, 43 £, 193 Dh, 912 ₺. A decent excursion costs here about 200 € ≈ 210 $, 172 £, 772 Dh, 3648 ₺. Even if you are unlucky and have to pay 50-100 € ≈ 52.5 $, 43 £, 193 Dh, 912 ₺ for a scratch or dent, it's still worth it.
Mobile communication: the most important thing
It is difficult to overestimate the role of mobile Internet in independent travel. It is necessary to somehow communicate with guides, distributors, apartment owners. Yes, and it's just worth having the habit of looking at the rating of the restaurant before you go in there. Saves you from disappointment.
Think in advance how you will make mobile connection. Here are the options:
International sim card. Something like DrimSim or OnlyInternet. Works in all countries, gives relatively cheap Internet. But the card must be ordered in advance and it is quite expensive.
Most of the authors of our website have such SIM cards: they quickly pay off if you travel often and use the Internet as a tool.
Local sim card. The best option for very long trips. Find out in advance which package and which operator suits you. Not all operators have normal coverage in the mountains, for example.
Well, check if they will sell you a SIM card. There are countries where you can buy them everywhere, there are places where you have to register and it takes half a day, and there are also countries where it is almost impossible to get a local SIM card.
Also, do not forget that in 90% of cases you'll have to thrown away such a SIM card after a vacation. And not they aren't free. In this regard, international one is better.
Operator roaming. Good for weekends. Yes, it may be expensive. But may be cheap. For a couple of days, you still won't spend too much. Just find out in advance which package you need, how to connect it and how much it will cost.
How to get from the airport: transfer, taxi, buses
In short:
The best way to get from the airport in most cases is a transfer. Especially beneficial if you are travelling with a family. Then the price is divided among all.
Decent transfer sites: KiwiTaxi.com, intui.travel, GetTransfer.
Some countries have cool local companies. For example, we were very impressed with the level of service and sincerity of Gotrip.ge in Georgia.
Using public transport from the airport is beneficial only if you do not have luggage with you and you are traveling without a company. Taking a taxi at the airport is quite risky.
Think in advance how you will get from the airport. Do not forget to take into account that you will be tired after a difficult flight, and even with full suitcases of luggage. You probably don't have local money either. And the rate at the airport is almost always not very profitable. So, it would be better to follow this rules:
Don't wait too long at the bus stop. And don't look for it at all.
Drive as close as possible to the hotel or apartment.
Pay online or by card.
Don't pay too much for this.
Ideally, someone else would help you with the suitcases.
Oddly enough, the best option is to book a transfer in advance. Yes, for one person, a transfer almost always costs more than a bus trip. But it is much faster, more comfortable and safer. If you are traveling with a family of 2-4 people, then the transfer often costs the same as bus tickets. It will even be beneficial.
There are many companies that organise transfers. The authors used these: KiwiTaxi.com, intui.travel, GetTransfer. In principle, they are all normal. Kiwitaxi have a bit better user interface for us, but we had no particular problems with the rest. So choose the website where the trip will cost less.
Some countries have specialised transfer websites. For example, the amazing Gotrip.ge operates in Georgia. They make the best transfers that we have tried in all countries. The same guys organise transfers in Prague and try to enter the Armenian market. If you find something similar in the country you need, you can book there. But the website must be verified. It is risky to look for a taxi at the airports of most countries. Especially if you don't have much travel experience yet.
Non-obvious advices and questions
It's not possible to tell about all the nuances of a foreign holiday in one article. We think that this will not work within the framework of a large and thick book. Let's do this: we will tell only the most basic. And feel free to ask any questions you have in the comments. We will answer them.
How much money to take with you?
If you are actively preparing for the trip and reading various blogs, you have already noticed the oddity with the prices. Most travel websites fall into two groups:
Ultra-budget. Indicate the most minimum prices with the addition of "from" in the beginning of the sentence. And the prices there are not at all the ones that you have to pay: it was 10 years ago, out of season, somewhere in a mountain village.
Posh ones. Write only about the best hotels and restaurants. Talk about the coolest places. Prices either do not indicate at all, or show cosmic amounts. By the way, often these bloggers themselves do not live in such cool places. They are allowed to take pictures for literally half an hour.
In our experience, the best trips are somewhere in between these extremes. Don't skimp on everything at the expense of quality. But there is usually no particular pleasure from excessive show-offs. Expensive apartments are usually better than average ones. But not 10-100 times!
Of course, there are also blogs of intelligent travellers who write with skill and do not slide into "go far away and get it for few euros." But they are few. You can literally count them on your fingers.
It is best to check prices yourself. Now it's not difficult at all. It will take just a few minutes and you will immediately know the real prices.
So it turns out that the lion's share of travel services may be ordered online. So, you can easily take into account current prices when planning your vacation budget. Only food with souvenirs will remain. But this is already a very individual expense. Although, if you wish, there is no problem to find the menu of a couple "typical" restaurants on the Internet.
What currency to take money in?
It depends primarily on the country where you will go. Ordinary euros will be quite enough for a holiday in the nearest foreign countries. But it is still better to ask what currency is more in use there and take it. Here's how we do it:
Your native currency. Store it on the bank card. It is used mainly as an emergency reserve "just in case".
Euros. We take part in cash, and part is stored on special currency cards. This allows you to pay by phone or card where it is faster or more convenient.
Local currency. If the country does not use euros, we use exchangers. Also note that exchangers at airports usually have very poor exchange rates.
Is it scary abroad? What are the dangers there?
I'm not ready to write about all the countries, but most of the countries I visited were much safer than in my hometown. Normal police, even at night you can walk safely. I would not be afraid of robberies or violence. The risks are lower than at home.
But there are unexpected dangers that wait for inexperienced tourists:
Expensive medical service. Getting a bill for

500 €

≈ 525 $, 430 £, 1930 Dh, 9120 ₺

for the treatment of a common cold is a fairly common situation. And if you get seriously ill, then you can be unable to pay. That is why it is so important to buy insurance.
Unexpected Laws. Ignorance of the laws does not exempt from liability. There are many strange prohibitions around the world in our opinion. It is important to prepare in advance and read at least something about the country where you will go.
Scammers. Buy on trusted sites and don't be fooled by suspiciously cheap offers. Usually this is a scam.
Thieves. If you leave your phone on the edge of a table in a cafe, it can be stolen by a child running past. In any country. These are "tourists" who massively fly to popular places before the start of the season and live from the deception of tourists and petty theft. Be careful and everything will be OK.
Diseases. The more exotic the country, the more important it is to get all the necessary vaccinations in advance. Hardly anything will happen to you in Europe. But in Africa or Asia, there are a lot of viruses and bacteria to which we have no immunity.
How to make travel safe?
More than half of the safety in travel is the right country for a holiday. You should not go without preparation to unrecognised republics or countries with a destroyed economy, where crime reigns.
In other cases, the advices are rather boring. But they are working:
Study the information. Before you go to any country, read at least something about it. It is better to know in advance about the laws and troubles that should be avoided. The world is very different. And not always clear. There are countries where drones cannot be imported. There are countries where you cannot enter even with a plastic bag in your luggage.
Buy insurance. The first rule of a good trip is reliable insurance. It just seems like nothing is going to happen to you.
Think it through in advance. Bad things happen. Better get ready. Keep money in different places, think about mobile communications, leave money for relatives so that they can send it to you in an emergency.
99% that you wouldn't need all this. Well, what if? It is better to prepare than to heroically rake up the consequences of your rash acts.
Don't relax. Resting by the sea under a palm tree is easy to relax and lose vigilance. Do not forget that even in the safest countries there are still thieves. Do not leave your wallet and money unattended.
Don't look for cheap things. If something is suspiciously cheap, there is a much higher chance of trouble. Avoid such unrealistic options.
Stay in tourist areas. There are areas with unfavourable conditions even in very safe places. Avoid them.
Should I look for someone to go with? Or can I go alone?
If you think through everything in advance and plan correctly, you can easily travel without a company at all. This even has its advantages: you don't have to adapt to the interests and rhythm of the life of another person.
But there are enough cons. And first of all, this is the cost of such a holiday. When traveling with a group, you can share the cost of your vacation with everyone. For example, let's say you want to go to Georgia. Let's calculate:
I want to rest myself:
No compromise! You can do what you want and when you want.
Hotel room 3-4*:

600 $

≈ 570 $, 492 £, 2202 Dh, 10416 ₺

.
Transfer from the airport:

18 $

≈ 17.1 $, 14.76 £, 66.06 Dh, 312.48 ₺

.
Normal diet:

300 $

≈ 285 $, 246 £, 1101 Dh, 5208 ₺

.
Two excursions in Georgia:

300 $

≈ 285 $, 246 £, 1101 Dh, 5208 ₺

.
Excursion in Tbilisi:

60 $

≈ 57 $, 49.2 £, 220.2 Dh, 1041.6 ₺

.
Car rental for 3 days:

150 $

≈ 142.5 $, 123 £, 550.5 Dh, 2604 ₺

.
Few souvenirs:

100 $

≈ 95 $, 82 £, 367 Dh, 1736 ₺

.
Normal insurance:

40 $

≈ 38 $, 32.8 £, 146.8 Dh, 694.4 ₺

.
Holiday cost:
1568 $ ≈ 1489.6 $, 1285.76 £, 5754.56 Dh, 27220.48 ₺
without air tickets
I will go with a friend:
Cheaper, more fun and you will always have a photographer with you, which is also important!
Hotel room 3-4*:

300 $

≈ 285 $, 246 £, 1101 Dh, 5208 ₺

.
Transfer from the airport:

9 $

≈ 8.55 $, 7.38 £, 33.03 Dh, 156.24 ₺

.
Normal diet:

250 $

≈ 237.5 $, 205 £, 917.5 Dh, 4340 ₺

.
Two excursions in Georgia:

150 $

≈ 142.5 $, 123 £, 550.5 Dh, 2604 ₺

.
Excursion in Tbilisi:

30 $

≈ 28.5 $, 24.6 £, 110.1 Dh, 520.8 ₺

.
Car rental for 3 days:

75 $

≈ 71.25 $, 61.5 £, 275.25 Dh, 1302 ₺

.
Few souvenirs:

90 $

≈ 85.5 $, 73.8 £, 330.3 Dh, 1562.4 ₺

.
Normal insurance:

40 $

≈ 38 $, 32.8 £, 146.8 Dh, 694.4 ₺

.
Holiday cost:
944 $ ≈ 896.8 $, 774.08 £, 3464.48 Dh, 16387.84 ₺
without air tickets
We're going in four:
You'll have a rest with a big company, but at the same time save on everything.
Large apartments:

250 $

≈ 237.5 $, 205 £, 917.5 Dh, 4340 ₺

.
Transfer from the airport:

5 $

≈ 4.75 $, 4.1 £, 18.35 Dh, 86.8 ₺

.
Normal diet:

200 $

≈ 190 $, 164 £, 734 Dh, 3472 ₺

.
Two excursions in Georgia:

90 $

≈ 85.5 $, 73.8 £, 330.3 Dh, 1562.4 ₺

.
Excursion in Tbilisi:

15 $

≈ 14.25 $, 12.3 £, 55.05 Dh, 260.4 ₺

.
Car rental for 3 days:

40 $

≈ 38 $, 32.8 £, 146.8 Dh, 694.4 ₺

.
Few souvenirs:

85 $

≈ 80.75 $, 69.7 £, 311.95 Dh, 1475.6 ₺

.
Normal insurance:

40 $

≈ 38 $, 32.8 £, 146.8 Dh, 694.4 ₺

.
Holiday cost:
725 $ ≈ 688.75 $, 594.5 £, 2660.75 Dh, 12586 ₺
without air tickets
We considered the most ordinary vacation for two weeks. So it's good to travel around the country and at least see something. No paranoid savings.
The cost of air tickets was not taken into account, since their price can, well, vary greatly depending on where you live. As you can see, savings are obtained not only on housing, excursions, car rental and transfers.
Where does the savings come from?
Prices for most tourist services are fixed. Regardless of whether there will be one person or four at once. For example:
Renting a good car will cost about

$50

≈ 47.5 $, 41 £, 183.5 Dh, 868 ₺

per day. And it makes no difference whether you will drive alone or you will drive in this car with three friends. The price does not change.
An individual excursion is also paid "per car". No matter there is one tourist or two. Sometimes you have to pay extra for the fourth person, but not always.
The same deal with transfers, walking tours and accommodation. A room for four, of course, is more expensive. But per person, it is still more profitable.
Interesting situation with diet. When traveling with a group, you save money in restaurants. For example, you want to try khachapuri, pkhali, adjika or any other exotic dish. Chances are you won't eat the whole serving. Many Georgian dishes are "not for everyone", so some of them will still remain untouched. Likewise with wine. Buying a bottle is more profitable than a few glasses in almost any restaurant.
It's the same with souvenirs. Wholesale is cheaper. It's easier to bargain a little while you buying together magnets, bracelets, churchkhela or wine.
The bigger your company, the bigger the savings. You saved 1 $ ≈ 0.95 $, 0.82 £, 3.67 Dh, 17.36 ₺ here, 5 $ ≈ 4.75 $, 4.1 £, 18.35 Dh, 86.8 ₺ there, and by the end of the vacation you get a decent amount of money. As you can see, traveling with a group of four people turns out to be about 2 times more profitable than traveling on your own.
But there are some significant downsides to these trips. Even two people find it difficult to agree. Someone wants to lie on the beach, someone want to attend some excursions and someone wants to taste national dishes in a beautiful restaurant. You have to constantly make compromises. Yes, vacation was cheaper. But it also may bring you less pleasure.