Armenia is a relatively small country that has not yet been promoted well by tour operators. That's why it is necessary to go here in the coming years. There are not many tourists yet, sincerity and color have not yet given up under the influx of vacationers. You can arrange an amazing vacation for absolutely ridiculous money.
But there are practically no normal tours to Armenia. They sell either completely low-quality garbage (but for a cheaper price), or "individual routes" with a double price.
So you have to take everything into your own hands and organize vacation yourself. This is not difficult! If you have never travelled before without a tour, Armenia will be a great option to practice. According to our instructions, everything can be bought in 2-3 hours. It will take you longer to choose a hotel or car rental than to book everything.
To Armenia on your own: step by step instructions
The article is too long, and the vacation is already in a few days? No problem! Experienced travelers will have enough information with this short instruction:
Why are you flying to Armenia?
Decide what exactly you want to get from your vacation. Is it to have a good meals? See beautiful nature? Study Armenian culture? Or maybe just relax your soul in this hospitable country?
Having decided on the main goals, it is much easier to choose accommodation, excursions, cities, restaurants, etc. It's one thing to go on a spree to cognac factories, souvenir shops and local markets, and absolutely another one, if you want to search magnificent places for cool Instagram photos.
Difficult to decide or not enough ideas? You can find them here!
Buying air tickets.
A trip to Armenia begins with the choice of air tickets. Prices may differ significantly for a few days difference. Sometimes you can fly a day earlier or later and save money for excursion or a cool hotel.
The Aviasales.com website is very helpful in finding air tickets.
Choose a hotel.
Having paid for the tickets, you will already know the exact dates of the vacation. Now you can look for a good hotel. There are not so many tourists in Armenia, but still there is not enough good housing. Therefore it is better to hurry.
It is better to look for hotels and apartments on Booking.com and AirBnB.com. Then you should check the price on Hotellook. Sometimes this helps to save money.
Pick up excursions.
There is no beach holiday in Armenia. Most of the really cool places are out of town. The history of the country is very rich and confusing, without a good guide it will be very difficult, boring and incomprehensible.
There is a great selection of guides on such websites as GetYourGuide and Viator.

Do you want to rent a car?
Don't want strangers to travel with you? Ready to plan your own route and see everything as you like? Then you need
to rent a car
and go wherever your eyes can see. I've tried it myself. Very cool!
I tried several websites and settled on Localrent.com. It is the most understandable and convenient option for me. Plus it's usually much cheaper there.
Book a transfer from the airport.
Airport transfer must be booked in advance. The exchange rate at the airport exchangers is not good, and the taxi drivers there are completely arrogant. I have already covered this in great detail
in this article
.
To search for transfers, use the websites like KiwiTaxi.com or Gotrip.ge.

Don't forget about insurance.
It is not dangerous in Armenia. But no one is immune from the common cold. So it's better to buy insurance. Otherwise, there is a risk of paying
200-500 $
≈ 380 $, 328 £, 1468 Dh, 6944 ₺
for doctor services.
Take care of mobile internet.
It is better to be abroad with the Internet than without it. We need to communicate with guides, apartments' owners, rental companies. And it's just convenient to look at the reviews before going to the restaurant.
It is worth getting a tourist SIM card or to figure out in advance which local operator is better, which tariff to take and how to pay and set it up.
---
Congratulations, your perfect vacation is ready!
You have planned a better and cheaper vacation than most tour operators offer in just eight simple steps. It will be nice to remember such a vacation even after 5 years!
Just in case you can also look at useful tips on holidays in Armenia and the cost of holidays here.
This article has absorbed the experience of four travelers. Someone perfectly understands the nuances of car rental, while others know almost half of the Armenian guides. It turned out very useful. Worth reading to the end!
How to organise your own vacation in Armenia? Instruction
Armenia is an ideal country for independent travel. Even if earlier people flew only on tours and there was no such experience at all. Everything is done online now and quite quickly. All you need is money on the bank card to make prepayments and a list of verified websites where there is no deception (list will be further in the article).
It looks a little scary, but in fact you can do it in just a couple of hours. But in fact, it is better to set a few days for this. Usually people choose hotels for a long time, decide which car they like best and which guide they want to meet.
Decide why you want to visit Armenia
Many tourists have a stereotype that a vacation abroad is just visiting attractions, immersing yourself in history and lying on the beach. There is no sea in Armenia, so the latter is definitely out of the question.
So, it's all bullshit and prejudice. You are on vacation and have the right to do what you like, not to follow instructions from the Ministry of Culture officials or managers of your favourite tour operator. Not interested in history? Well, it is not necessary!
Vacation in Armenia gives real freedom to do what you want. Discard the stereotypes, think and try to honestly answer a very simple question: "I want to go to Armenia to…"
Lots of options. Not only excursions, churches and temples. Here is an incomplete list:
… update my social networks and Instagram. Cool pics is what I need!
… take a break from the hustle and bustle of the big city, feel like a guest.
… walk around the markets and souvenir shops the whole vacation.
… see mountains, waterfalls and unrealistically beautiful lakes.
… try all varieties of Armenian cognac and choose the best one.
… save money. This is one of the cheapest destinations.
… feel like a pioneer, take a car and go wherever I want.
… spend half of the savings on different colourful clothes.
… clean my mind, get rid of depression, burnout and loss of energy.
… make a pilgrimage to ancient temples. Ask God for something.
… do nothing. I've been working hard all year. Rest and only rest!
… show children abroad and teach them to relax in another country.
… eat a LOT. There is amazing cuisine and unreal kebab!
… see a country with a rich history and culture.
… understand what true hospitality and sincerity is.
… to see a country where none my friends have been.
… have a holiday romance with a temperamental Armenian guy.
… just wander through the streets of Yerevan. No specific plans.
… escape from the cold, dampness and disgruntled faces to the land of smiles.
… work in a place with beautiful nature and clean air.
The list above is, of course, long. But not at all complete. It's just that it will help you a little to decide what kind of vacation in Armenia will be like. Here I sketched two options with my comments:
I want an inexpensive, but very sincere and tasty holiday. Give me some beautiful mountains, some color and unusual cuisine, and a pinch of pristine nature.
Armenia is a great option. First you need to fly to Yerevan, walk around the city, visit nice restaurants and walk through the markets. And then you can rent a car and go wherever your eyes look. If you are interested in the history, customs and culture of the country, then it is better to find a good guide instead of a car.
I would like to look at the majestic architecture, enjoy the food with "All Inclusive" or lie on the beach under the warm sun.
In this case, Armenia is far from the best option. Think about Turkey, Cyprus, Spain, Greece or Bulgaria. Architecture looks better in Europe. If you have money, I advise France, Germany or Italy. For budget travel, consider Poland, Czechia or Hungary.
Yes, it happens that honestly finding out your "Wishlist" you have to change the country. Well, there is no sea in Armenia, no stunningly majestic buildings. And if this country can't offer things that you desire, it is not shameful to change the destination.
How to find flights to Armenia?
In short:
It is better to look for air tickets on Aviasales.com. You need to buy in advance. Need to save money? Then don't be lazy, check neighboring dates and search different options.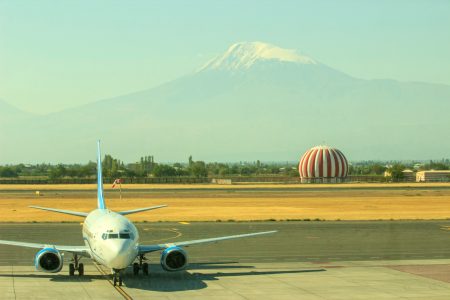 Any independent trip is better to start with the choice of air tickets. Why? The fact is that tickets for specific dates can be unreasonably expensive, so you need to adjust.
It often happens that with a departure on a conditional Wednesday, a ticket costs twice as much as the same one, but with a departure on Tuesday or Friday. If you have already booked accommodation, then you will have to overpay for tickets.
Prices for hotels, excursions, car rental or transfers are much less tied to specific dates. Having saved on the flight, you can afford a little more entertainment on vacation.
Here are some simple tips for finding cheaper flights:
Search in advance. On average, the closer to the departure date, the more expensive air tickets will cost. It is best to start looking for a flight a few months in advance.
It also happens vice versa, when a flight "for today" or "for tomorrow" suddenly drops sharply in price. But this is rather rare. Yes, and it's not profitable. You will save on a ticket, but you will have to overpay for a hotel or car rental.
Check nearby dates. The cost of flights is not fixed at all. It depends on the number of free seats, airline, day of the week and hundreds of other factors. It may turn out that there are only direct flights of Armenia Aircompany on Friday, which at the time of writing were more expensive. But on Saturday you can fly with another airline and save

70 $

≈ 66.5 $, 57.4 £, 256.9 Dh, 1215.2 ₺

. It seems like not a lot of money, but enough for a couple of good excursions.
Conclusion: if you want to save money, try to move the date of departure or the date when you will return home by a few days. Sometimes you can save quite a bit this way.
Holidays are always more expensive. Any holidays and long weekends are high season. Everything will be more expensive: flights, accommodation, car rental, etc.
An idea to fly abroad for the Christmas holidays or Independence Day comes to many. And the more tourists, the higher the prices for vacations.
Look for different airports. People usually look for tickets to Yerevan. And there is also the Gyumri airport in Armenia. At the time of writing, I managed to find a ticket to Gyumri for

50 $

≈ 47.5 $, 41 £, 183.5 Dh, 868 ₺

cheaper than to Yerevan.
The savings are not very big. If you plan to see only Yerevan and its surroundings, it will not be profitable. You'll spend more on the road. But if you still want to go to those parts, you can change the airport of arrival.
---
We are looking for flights on Aviasales.com. It is popular and 100 times proven website. You can compare prices from different airlines there and choose the cheapest flight. Helps you save a lot of time.
They have a cool tool called Low Price Calendar. It helps when the vacation is not tied to specific dates and you can fly out a week earlier or later, while saving on a couple of excursions or a delicious feast.
*Do not forget to select the city of departure and the duration of the holiday!
Where to book hotels and apartments?
Accommodation is booked immediately after the purchase of tickets. There are many good apartments and hotels in Armenia. But everyone starts to take the coolest options six months in advance. Good ones starts to disappear a month before arrival.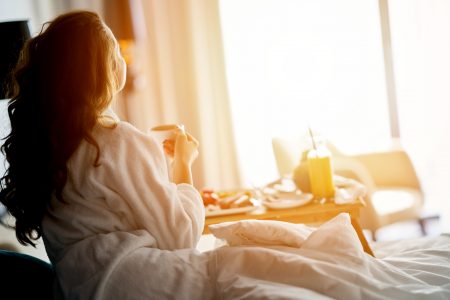 If you start looking for accommodation a week before your vacation, you will have to choose from the usual options. They are decent, just with early booking you could pick up something better for the same money or about the same, but cheaper.
It is better to book accommodation online and only through trusted websites. There are plenty of options on local websites and message boards too. But there are also plenty of scammers or irrelevant offers.
Here is a list of accommodation websites we've checked in Armenia:
Booking.com is known to everyone. A variety of hotels and apartments are collected here. There is a minimum price guarantee, constant discounts, real photos and reviews. Convenient filter system, ratings, etc.
It is convenient that at Booking most of the hotels can be booked without prepayment at all. It helps if you are not completely sure whether the vacation will happen or not.
AirBnB.com. They offer apartments and rooms. It's convenient if you want to save money, do not like hotel service, or just need a kitchen to cook for your child. Helps to feel the local life and culture better.
There is a small downside. 100% prepayment but with free cancellation for most apartments. So you need a lot of money on the bank card.
Hotellook.com – we use this website only to double-check the price of Booking. Choosing hotels here is not convenient. But if you already know where you want to live (choose a hotel on Booking), check the price here.
Sometimes it happens that other agencies have a much lower price. We saved

100-200 $

≈ 95 $, 82 £, 367 Dh, 1736 ₺

on this more than once. Just enough for an excursion or a couple of feasts.
Excursions in Armenia
In short:
Excursions in Armenia are especially important, because without them it will not be possible to understand the incredibly rich history and culture of this country.
Good excursions in Russian are sold on GetYourGuide and Viator.
Rest in Armenia has one interesting nuance: it is incredibly difficult here without a guide. I'll explain with an example. So you flew to Prague, went to the center and immediately it became clear what you've paid for. It's better with a guide, but it's also interesting even without him.
My first thought In Yerevan was: is that it, so little? Of course not. To truly understand Yerevan, you need to have a good guide. He will show you interesting places, take you through colourful courtyards, help you to pay attention to the little things that you would not notice. Even if you will walk here alone for a year.
Exactly the same situation with trips out of town. Armenian sights are not striking at first sight. It's beautiful here, but nothing more. Therefore, an experienced guide is needed to show you the second layer of this interesting country.
It's great that Armenia has some of the cheapest private tours. I have not seen such prices anywhere else. See for yourself:
Excursion outside the city –

125 €

≈ 131.25 $, 107.5 £, 482.5 Dh, 2280 ₺

per group.
City walking tour –

18-20 €

≈ 18.9 $, 15.48 £, 69.48 Dh, 328.32 ₺

per group.
Group tour –

25-50 €

≈ 36.75 $, 30.1 £, 135.1 Dh, 638.4 ₺

per person.
Entertainment –

25-150 €

≈ 26.25 $, 21.5 £, 96.5 Dh, 456 ₺

depending on what you want.
Car rental in Armenia (without driver)
In short:
We buy excursions to immerse ourselves in history and culture. But if you want national colour, sincerity and hospitality, then it's better to rent a car and travel around Armenia like that on your own.
A good car rental website is called Localrent.com. Rentalcars.com and Economybookings.com are good options too. See where the price is best.
Excursions are great, but guides only take you to the most popular places. Yes, and the format of such excursions is "there and back as quickly as possible" in one day. But you want a real adventure, so as not to rush anywhere, go wherever your eyes look, stop everywhere and spend the night in colourful Armenian towns, having breakfast with the freshest fruits, homemade sweets and bread straight from the oven.
Renting a car also makes sense in terms of savings. A trip with a guide will be about 2 times more expensive than the same route on a rented car. If you are going to see historical sights, then it will be better with a tour. But for trips, that only count to see nature, not historical info, they siuts the best, guide will only distract you.
There are also disadvantages. Someone will have to drive. So, do not dream about the parties, and do count on drinking wine / cognac and other alcohol. You will also have to spend time making a route, searching for parking lots, restaurants, etc.
May come in handy: detailed article about car rental in Armenia from an expert
Where to look for car rental?
There are few good car rental companies in Armenia. There may not be enough cars in summer, so it is better to book in advance. Especially if you want a relatively modern car, and not the iconic NIVA car from USSR, which is already 100 years old at lunchtime. Yes, of course it doesn't have air conditioning.
I have tried several websites: Rentalcars.com, Economybookings.com and Localrent.com. Here are the differences I noticed:
Rentalcars.com and Economybookings.com it's about the same. It is a "standardised" European service, there are a lot of cars. Service have both local and international distributors under its wing. The cars I came across were relatevily new and good.
There is only one disadvantage – the price. It came out at least

100 $

≈ 95 $, 82 £, 367 Dh, 1736 ₺

more expensive.
Localrent.com — this website is looking for local distributors in its database. The main plus is that everything is very clear and transparent. It is easy to understand what insurance will be, is there a deductible, is there a deposit, how much will delivery or a child seat cost. No conditions in small print, hidden in the depths of the website.
You can choose a specific car, not a car class. For example, for some reason I like the Honda Accord. And here I can get specifically this car.
The second important plus is the price. It's cheaper here than on other websites. But the choice of cars is less. Especially if you need a brand new one.
---
Having tried all three websites, I can't say which one is definitely better. Personally, I liked Localrent.com better, but Rentalcars.com and Economybookings.com are also good. There were no problems with them.
If you're in doubt or have questions, read the article about car rental in Yerevan. It describes my experience and a lot of useful tips. There is even a handy checklist that will help you get and return the car correctly.
See the prices on Localrent.com website
Alternatives: Rentalcars, Economybookings
Rent a car with a driver (similar to a taxi)
During my vacation in Georgia, I found out about Gotrip.ge website. The idea is that the locals give a lift to tourists. It's not only cheaper, but also 1000 times more sincere than if you would just get a cab.
They have recently appeared in Armenia as well. True, there are still few cars. I would consider this option for trips around the country if you are not ready to pay for a full guided tour or have planned a unique route.
See prices for car rental with a driver from Gotrip.ge
How to get from the airport?
So, we have already booked all the most important things. It is important to start looking for flights, excursions and car rentals as early as possible. There will be a large amount of different excursions and relatively lower prices then. The most profitable options are taken first.
Everything else can be picked up along the way. Nothing will happen if you book a transfer or buy insurance 1-2 days before departure.
Transfers and taxis from the airport
Probably the biggest minus of a holiday in Armenia are taxi drivers who manage to deceive even Armenians who have flown from other countries to their homeland. What can we say about ordinary, inexperienced tourists.
In order not to start your vacation with big expenses and negativity, it is better to take care of the transfer in advance. This can be done via KiwiTaxi.com or Gotrip.ge.
If you pay in full for the transfer online, you won't even have to change money at an unfavourable rate at the airport. There is much better exchange rate in the city then at the airport. Easy option and no waiting in line.
Transfer or taxi?
Transfer is not just a taxi. It's much more convenient: you don't have to change money, look for parking, bargain with taxi drivers, and carry your suitcases.
The transfer driver meets clients already in the arrivals area of the airport. He will help with the suitcases, lead to the car and drive to the hotel. Comes out 20-30 minutes faster.
A transfer costs more than a regular taxi in most countries. But taxi drivers at airports are so greedy and so often deceive that leaving by transfer will not only be more comfortable, but also clearly more profitable. Even in terms of money saving.
May come in handy: detailed article about transfers and taxis in Armenia
Getting a rented car right at the airport
It happens that in some cases it's profitable to rent a car with pickup at the airport:
You bought cheap tickets to Gyumri, but you want to see the whole country.
You decided to leave Yerevan for dessert and plan to travel around the country first and see everything. And only then have a rest in the capital.
You chose a hotel far from the centre and still need a car even in the city.
If you get a car at the airport, you can go on it directly to the hotel. You do not have to pay separately for the transfer. But here, too, there are several pitfalls that it is better to know about before renting:
Book in advance. There are counters of most popular car rental companies at Yerevan airport. But renting there is time consuming and expensive. Arriving with suitcases, you will first have to stand in line, and then also fight off the manager, who will try to impose the most unfavourable conditions.
The whole process takes up to two hours. When you have a wife and children with you who do not want to wait so long, you have to grab any car just to be quick.
Having rented a car via the Internet, it will be enough just to show the voucher. Saves a lot of time. And the price is usually much lower.
Good websites for booking cars: Rentalcars.com, Economybookings.com and Localrent.com. See where there will be more interesting options on your dates.
Read the rules. All rules are clearly and unambiguously spelled out when booking through Localrent.com. But everything is usually confusing on other websites. Therefore, you can book a car and find out that you will not be given it without maximum insurance only upon receipt.
Ask about a credit card. International distributors may not accept cash. They need a Visa or MasterCard credit card. A debit card is usually not suitable. And without a bank card, you either lose your prepayment or buy insurance for a lot of money.
See prices on Localrent.com
Alternatives: Rentalcars, Economybookings
Do I need to take care of mobile communications?
If you flew only on a tour, then you could well do without mobile Internet. Yes, it's a little inconvenient. But quite possible. Even to some extent, it's nice to arrange a little "off the grid" time.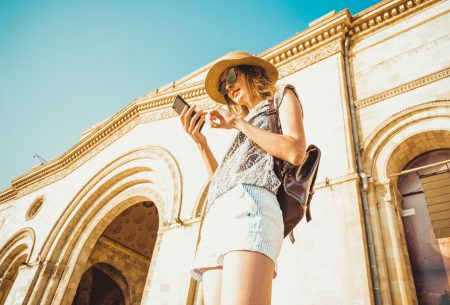 It is very difficult without the Internet when traveling alone. Either you need to contact the owner of the apartment, or you need to inform the distributor that you are ready to get or return the car.
And sometimes you just want to know the rating of that colourful restaurant over there. Is it good and what are the prices? I found the most delicious restaurants with help of ratings on Google Maps and Tripadvisor.
We recommend that at least one person has the Internet. This is the necessary minimum. If everyone has a connection, it will be more convenient. You can walk around the sity on your own and then meet somewhere, using messengers. Ideally, you can also have calls / SMS, but in fact you can easily do without them.
There are several ways to get the internet. Choose according to your situation:
Roaming from your carrier. Expensive. But the most simple and convenient. It is a good option if you fly to Yerevan for the weekend or just for a couple of days.
Local sim card. The cheapest option, but takes too much time. You need to find the office of a mobile operator, figure out the tariffs, stand in line, set everything up, etc.
We use this method only if we arrive in Armenia for a long time and we need a lot of Internet. Otherwise, it's a pity to waste half a day.
Tourist sim card. Something in between. This is a simcard that works in most countries of the world. It gives, albeit not the most budget Internet, but definitely cheaper than your operator.
It is nice to have such sim card if you travel regularly and do not want to look for a local SIM every time. Fast, convenient and cheap with small amounts of traffic.
Most of our authors travel quite often. So it's been a long time since we've bought these cards. Having tried several options, we settled on DrimSim.
How to relax safely and comfortably?
This guide could have ended here. We've already covered the most important things. Now you can book a normal vacation in Armenia yourself: from finding a flight to excursions and entertainment.
But still, it is worth giving a few more tips. They are not mandatory, but some of them will definitely come in handy. There will be different nuances, features and life hacks further. If you have time, it's worth to read through them.
Language in Armenia: do they understand English?
Yes, most taxi drivers, guides, hotel staff speak English. Often not perfect, with mistakes and accent. But you can understand each other. The authors in Armenia have never had any problems with communication.
Armenians are very hospitable people. So any language barrier breaks through very quickly with their sincerity and a desire to help. I wouldn't worry about being misunderstood at all.
In what currency should I take money with me?
Armenia has its own currency. It is called the Armenian dram. You can easily pay with a bank card, Apple Pay, Google Pay or Pay Pass in most restaurants, hotels and stores. This is good, as it allows you to pay at a more or less adequate exchange rate.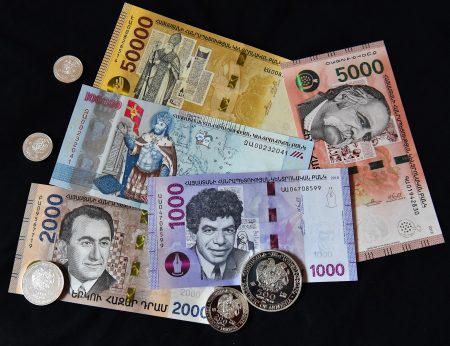 If you want to take paper money with you, bring it in euros or dollars. It is more profitable than taking other currencies. The course will be much better. Yes, and finding a normal exchanger is much easier.
Many accept payment in euros in the tourism sector. For example, you can pay in euros for a tour around Yerevan or beyond. Similarly, you can often pay in dollars for renting a car.
It is best to change money in Yerevan. Exchange rate there is much better than in small towns. If you are planning a big trip around Armenia, visit the exchanger in advance. The smaller the town, the more difficult it will be to pay by bank card there.
If you want to save time, money and nerves, try to pay in advance for most of the travel services. For example, accommodation, excursions, car rental or transfers can be at least partially paid from home. So you will have more time to choose and do not have to run around exchangers as crazy.
Also keep in mind that some banks sometimes block transactions from Armenia. Sitting in the hotel lobby in the middle of the night and proving to the support of your bank for hours that you really want to pay with a card isn't that much of a pleasure.
Another nuance with SMS confirmations. To rent a car, order a transfer or excursion, you must make an advance payment. And to do this many banks send SMS with a confirmation code. Often such messages do not come to Armenia. Therefore, we advise you to book all these services in advance.
Cheap = poor quality
Armenia is a very poor country. So, you can find accommodation, excursions or car rental there literally for a penny. It's just that you don't need to be led by such offers. Usually the quality is just terrible:
Instead of a normal car, they will give a twenty-year-old "Niva" from USSR, which will definitely break down on the way.
Instead of a good guide on a modern car, you'll get a taxi driver who speaks Russian. On the same bad car.
And so with any service. Surprisingly cheap meals will not be tasty at all, ultra-budget housing is more like a hostel, etc.
Half of the authors have already gone through it. They were seduced by the low price and then regretted the ruined vacation. Don't repeat our mistakes!
Do not forget that a good service always costs decent money.
How much does an independent vacation in Armenia cost?
Armenia is one of the most budgetary countries. Local wines, cognacs and sweets are not expensive, and you can breathe the purest mountain air for free. However, there is a price to pay for good things.
To make it easier for you, we give a very, very approximate calculation of vacation in three different budgets: from very economical to quite decent.
Budget vacation:
Rest in Yerevan for two. 7 days and 6 nights in late autumn/spring.
Cheap housing:

150 $

≈ 142.5 $, 123 £, 550.5 Dh, 2604 ₺

.
Transfer from airport:

24 $

≈ 22.8 $, 19.68 £, 88.08 Dh, 416.64 ₺

.
Budget diet:

75 $

≈ 71.25 $, 61.5 £, 275.25 Dh, 1302 ₺

.
Few cheap souvenirs:

10 $

≈ 9.5 $, 8.2 £, 36.7 Dh, 173.6 ₺

.
Minimum insurance:

8 $

≈ 7.6 $, 6.56 £, 29.36 Dh, 138.88 ₺

.
Trip out of town:

50 $

≈ 47.5 $, 41 £, 183.5 Dh, 868 ₺

.
Holiday cost:
317 $ ≈ 301.15 $, 259.94 £, 1163.39 Dh, 5503.12 ₺
without air tickets
N0rmal vacation:
Rest in Yerevan for two. 7 days and 6 nights, not in peak season.
Hotel room 3-4*:

300-500 $

≈ 285 $, 246 £, 1101 Dh, 5208 ₺

.
Transfer from airport:

40 $

≈ 38 $, 32.8 £, 146.8 Dh, 694.4 ₺

.
Regular diet:

150 $

≈ 142.5 $, 123 £, 550.5 Dh, 2604 ₺

.
Two excursions in Armenia:

300 $

≈ 285 $, 246 £, 1101 Dh, 5208 ₺

.
Tour in Yerevan:

15 $

≈ 14.25 $, 12.3 £, 55.05 Dh, 260.4 ₺

.
Few souvenirs:

100 $

≈ 95 $, 82 £, 367 Dh, 1736 ₺

.
Normal insurance:

16 $

≈ 15.2 $, 13.12 £, 58.72 Dh, 277.76 ₺

.
Holiday cost:
1100 $ ≈ 1045 $, 902 £, 4037 Dh, 19096 ₺
without air tickets
Comfortable vacation:
Interesting, comfortable route around Armenia for 14 days and 13 nights.
Apartments in 4* hotels:

700-1200 $

≈ 665 $, 574 £, 2569 Dh, 12152 ₺

.
Transfers:

50 $

≈ 47.5 $, 41 £, 183.5 Dh, 868 ₺

.
Good diet:

600 $

≈ 570 $, 492 £, 2202 Dh, 10416 ₺

.
Three excursions:

500 $

≈ 475 $, 410 £, 1835 Dh, 8680 ₺

.
Car rental for a week:

400-600 $

≈ 380 $, 328 £, 1468 Dh, 6944 ₺

.
Shopping:

300 $

≈ 285 $, 246 £, 1101 Dh, 5208 ₺

.
Expensive insurance:

60-80 $

≈ 57 $, 49.2 £, 220.2 Dh, 1041.6 ₺

.
Holiday cost:
3000 $ ≈ 2850 $, 2460 £, 11010 Dh, 52080 ₺
without air tickets
We did not take into account the cost of air tickets. No, we haven't forgotten. It's just not clear how much they will cost in your case. It is not known for us where you will fly from! The cost of the flight will be very, very different.
We also want to emphasize that the options above are better than regular tours. The price of package tours rarely includes excursions, car rentals, shopping or meals. We have calculated the cost of vacation almost "in full". That will be more honest.
It is curious how big the difference in cost came out between the most economical vacation option and quite a comfortable vacation.
What are the prices in Armenia?
To estimate the cost of your holiday, it is better to focus not on the average options above, but on the average prices in the country. Like these ones:
Hotels and apartments. The price depends on the place where you live, the season and the quality of the housing. A cool hotel costs more than an apartment.

4-5* hotel or good apartments will cost

50-150 $

≈ 47.5 $, 41 £, 183.5 Dh, 868 ₺

.
2-3* hotel or cheap apartments cost

25-50 $

≈ 23.75 $, 20.5 £, 91.75 Dh, 434 ₺

.
A bed in a hostel or cheap separate room can be found for

10-20 $

≈ 9.5 $, 8.2 £, 36.7 Dh, 173.6 ₺

. But this is already a light extreme measures.

You can check Booking.com and Hotellook.com to see current prices. There are hotels and apartments. If you want specifically apartments, it is more convenient to look for  them on AirBnB.com.

Diet. As elsewhere – the tastier and more colourful the food, the more expensive it is. It's one thing to grab fast food or dine in a canteen, and another — a good restaurant:

Fast food in a decent location cost

1-3 $

≈ 0.95 $, 0.82 £, 3.67 Dh, 17.36 ₺

.
Budget snack will cost you

3-5 $

≈ 2.85 $, 2.46 £, 11.01 Dh, 52.08 ₺

per peson.
A normal lunch will cost

5-10 $

≈ 4.75 $, 4.1 £, 18.35 Dh, 86.8 ₺

.
An excellent lunch in an expensive restaurant starts from

20 $

≈ 19 $, 16.4 £, 73.4 Dh, 347.2 ₺

.

Excursions. The price depends on the guide and route. Walking around the city is cheap, but it is expensive to visit nature (the roads are bad). Here are the prices:

Group tours cost

35-50 €

≈ 36.75 $, 30.1 £, 135.1 Dh, 638.4 ₺

per person.
Individual walking tours will cost

15-30 €

≈ 15.75 $, 12.9 £, 57.9 Dh, 273.6 ₺

per group.
Private tours by car cost approximately

70-130 €

≈ 73.5 $, 60.2 £, 270.2 Dh, 1276.8 ₺

for a half a day or around

150-200 €

≈ 157.5 $, 129 £, 579 Dh, 2736 ₺

for a full day trip.
Cooking class is around

25-30 €

≈ 26.25 $, 21.5 £, 96.5 Dh, 456 ₺

.
A tour with a feast will cost approximately

150 €

≈ 157.5 $, 129 £, 579 Dh, 2736 ₺

.

Car rental. The prices are also very different. The car class, season, the company where you will rent and the requirements for insurances greatly affects the cost.
You can book an economy car from

18-20 $

≈ 17.1 $, 14.76 £, 66.06 Dh, 312.48 ₺

per day. A comfortable car for a trip with the family starts from

20 $

≈ 19 $, 16.4 £, 73.4 Dh, 347.2 ₺

, and you can start looking for cool options by Armenian standards with a budget of

50-70 $

≈ 47.5 $, 41 £, 183.5 Dh, 868 ₺

per day.
You need to book a car in advance, as it is very rare to find a decent car on the spot. And even if you find it, the price will be astronomical. We recommend using Rentalcars.com, Economybookings.com and Localrent.com. They are all good, differ only in prices and assortment.
Our website has a cool article about car rental in Yerevan from Amalia.
Transfers. Arriving in Armenia, you need to somehow get from the airport. Armenian taxi drivers are the worst thing a tourist can face. It is better to take care of the transfer in advance, otherwise they will rip you off.
You can book transfers on KiwiTaxi.com or Gotrip.ge websites. They differ in prices, choice of cars and level of service. You can get to the city for at least

12 $

≈ 11.4 $, 9.84 £, 44.04 Dh, 208.32 ₺

. The normal price is closer to

19-25 $

≈ 18.05 $, 15.58 £, 69.73 Dh, 329.84 ₺

.
All information on transfers and taxis is in this article.
Souvenirs and gifts. A very individual category. You can do without souvenirs at all, or you can spend several thousand dollars on them.
A more or less adequate amount starts from

100 $

≈ 95 $, 82 £, 367 Dh, 1736 ₺

per person. You can buy at least the most interesting and desirable things.
---
The prices above are close to reality. We do not write something like "housing in Armenia can be found from 5 $ ≈ 4.75 $, 4.1 £, 18.35 Dh, 86.8 ₺ per day", when there is only one such option, in winter, somewhere in the village and is clearly not suitable for tourists.
We tried to select prices at which it is realistic to buy something decent even in summer, when there are a lot of tourists in Armenia. In winter, autumn or spring it will be a little cheaper. But you might not be lucky with the weather either.