Hello. We are Valentine, Angela, Mike and Garry. It turned out to be a large team of authors who are excellent at traveling. We collected all our experience and talk about how to organise the perfect vacation in Montenegro. So that you don't spend a fortune and would have good memories.
This article is a summary. The minimum you need to know when going to Montenegro for the first time. But there are more detailed articles about some nuances:
How to travel to Montenegro? Small instruction
First things first, the most important. You'll be good with the text in this block if there is no time to study something, but you still want to have a normal rest in Montenegro:
When and why to fly here?
The season starts in May and goes to the second part of September. The warmest water is in June and August. It rains in autumn. Swimming is cold in spring. Visa is not needed.
It's important to combine a beach holiday with trips around the country in Montenegro.
Where to buy air tickets?
Airports in Montenegro:
Tivat
and
Podgorica.
It's almost always better to fly to Tivat. Tickets can be found on
Aviasales.com
.
How to book a hotel or apartment?
I recommend you to look for housing immediately after buying tickets. They quickly disappear in summer. There are a lot of comfortable suites and apartments. Enough decent hotels and even entire villas.
Find hotels on Booking.com and apartments on AirBnB.com. It's a good idea to check the price on Hotellook.com. Sometimes it's cheaper there.
How to rent a car in Montenegro?
Montenegro is ideal for road trips. Excellent roads, not far to drive to all nice places and very nature around. You can rent a car from 20 € per day for a decent car.
Verified websites: Localrent.com (instruction) or Sitngo.me (instruction).

What excursions to choose in Montenegro?
They have great group tours in Montenegro. Prices from 25 € per person. Buy on
Viator
or
GetYourGuide
.
What's the best way to get from the airport?
What is a tourist registration?
Each tourist is required to register with a travel agency and pay a tourist tax.
This is usually done by apartment owners or hotel staff. But if you rent a cheap apartment, it is better to control this moment. Otherwise, at the airport they can "catch" you and force to pay a decent fine.
Want some details? Then here's the full plan of action. If you read the article to the end, you can save even more!
At first glance, it seems that planning a trip is very difficult. But in fact, it takes a maximum of a couple of days even for beginners. And even then, most of the time you will spend arguing about which apartments to book and whether it is worth to rent a car or whether it is better to go on excursions.
Holidays in Montenegro: what do we want to get?
Proper organisation of a vacation does not start with air tickets or hotels, as bloggers say. No no no. First you need to clearly define what exactly you want to get from the vacation. To be sure that Montenegro is exactly what you need.
So, answer the question: "I want to fly to Montenegro to…"
… swim in the purest Adriatic Sea.
… update my Instagram so everyone will be jealous.
… live in a calm, beautiful and quiet place.
… get an amazing tan.
… eat the freshest fruits and vegetables.
… combine beach holidays with trips to the mountains.
… just relax and do nothing.
… take a break from boring work.
… visit the most important monasteries with valuable relics.
… escape from the cold and damp home to a place where it is warm and sunny.
… relax in such a beautiful and calm Montenegro.
This list is by no means complete. But having decided on the goals of the vacation, it will be easier to choose a resort and a season. For example, in Budva, Becici or Rafailovici, there are cool beaches, but it's relatively noisy resorts. And the waterfront is not very beautiful. In Herceg Novi it is calm and beautiful, but the beaches let us down. Kotor has a stunning old town, but it's noisy and crowded with tourists everywhere.
There is also another situation. For example, you want the most calm holiday. With "All inclusive" and animation for children. It turns out that in Montenegro it costs more than in Turkey or Bulgaria. Or you want to take a walk in history places and make some shopping. Here, too, this is almost non-existent. It's better to go to Prague or Poland. At worst, you can go to Georgia. There is more than enough history, but no shopping. But there are mountains and a sea of acceptable quality.
Remember that changing your mind and going to other country is okay and even right.
Visa to Montenegro: not needed!
If you are flying for up to 90 days, then you don't need a visa to Montenegro (for most cases, better to check on official website). Montenegro is visa-free for almost everyone. They live from tourism, you know.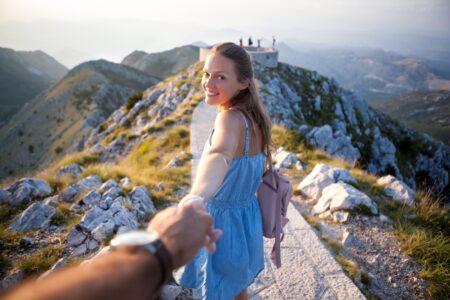 If you will rest for more than 90 days, you need to study the rules. There are also nuances with "crossing" or "visaran". It's a trick that allows to live in Montenegro for years with only the occasional trip to Bosnia for coffee or Albania for cheap silver.
You don't need a visa for a regular holiday!
Registration of tourists in Montenegro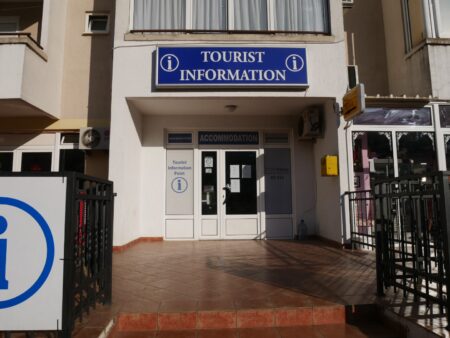 There is a small bureaucratic formality in Montenegro. Each tourist is required to be registered with a travel agency and pay a tourist tax. Usually it is 1 € ≈ 1.05 $, 0.86 £, 3.86 Dh, 18.24 ₺ per day per person. In the mountains it is even cheaper.
If you're flying with a tour or staying in a hotel / decent apartment, you will not have to worry about registration. The staff will do everything for you. Many do not even know that they are registered.
But if you plan to live in a cheap private sector, check this up. Not all hosts take registration seriously. So you may get a fine on a way home.
Montenegro Resorts: which one to choose for a holiday?
So, you've already decided for sure that you want to go to Montenegro. And even roughly imagine the desired resort. It doesn't matter whether it is a noisy disco city or a tiny village with a couple of streets. Or maybe even a village in the mountains. The main thing is to know exactly what you want.
To begin with, there are three main housing options in Montenegro:
Resorts along the coast. Real sea and clear water. Excellent beaches with mountain views, developed infrastructure, many excursions and car rentals.
Resorts in Bay of Kotor. Rest here is usually cheaper and quieter. There are fewer tourists. But the beaches are worse, the water is not so clean.
Resorts in the mountains. This type of vacation is also popular. For example, you may stay in Zabljak, Pluzhino or Kolasin. But this wouldn't be the best choice if you prefer the sea.
Beach resorts in Montenegro
Montenegro is closely associated with a beach holiday. So it's important not to miscalculate with the resort. There are no ideal place to have an excellent beach, infrastructure, without crowds of other tourists and for cheap. It's all fiction or advertising. Any resort, along with its pros, will also have some cons: either there are not enough beaches, or a lot of tourists, or it's a little expensive.
The main thing is to choose a resort, the pros of which will greatly outweigh the cons. For someone it's important to dine in a restaurant, but some prefer to cook in the apartment. So, here's what we think about Montenegrin resorts:
Dozens of small villages are scattered along the coast, which can also be safely considered resorts. Rest there is rather quiet, calm. There are few tourists. But you'll have some disadvantages: either very expensive, or the beach is bad, or problems with housing, shops and restaurants.
---
What do authors choose? All the authors managed to travel all over Montenegro more than once or twice. We lived in various resorts. And here's what we've chosen:
BUDVA – the most balanced option. Decent housing, adequate prices, many restaurants, butcher shops, bakeries. There are enough beaches and they are diverse. It's true, there are not enough free zones. Usually you have to rent a set of two sunbeds and an umbrella. It costs

8-12 €

≈ 8.4 $, 6.88 £, 30.88 Dh, 145.92 ₺

per day.
If you really like cool sandy beaches, take a walk in Becici. It's 15-20 minutes through the tunnel. If you go out early in the morning, you can take sun loungers and enjoy the excellent sea and sand under your feet all day.
SVETI STEFAN – We go here if we want a relaxing holiday without crowds of tourists. Just to sit in the park, breathe in the sea air, etc.
BECICI and RAFAILOVICI – We travel mainly to Rafailovici. It is more convenient with a stroller here, and the resort is more suitable for families in general.
PETROVAC – only suitable if you do not plan to swim there. For example, you rented a car for the whole vacation and will drive out of town.
It is also good to relax in Petrovac in April-May or September-October. That way you can live a month "out of season" at the price of a week in August.
Resorts in Bay of Kotor
Now let's talk about the Bay of Kotor. Vacation here is cheaper. There are many tourists except in Kotor and Tivat, in other places it is relatively quiet and calm. You can rent an entire villa with parking here and enjoy a good rest in the bosom of nature. Swimming pool, barbecue, etc.
It's just the perfect place for a stroll. Small but very beautiful towns with a rich history along the entire bay. Everywhere there are beautiful churches, palm trees, palaces and simply unrealistically picturesque places.
Cons of staying in the bay
Of course, it's not without downsides. No matter what realtors and people who have moved here "on a permanent basis" tell you, miracles do not happen. Rest in the bay is cheaper because there are few decent beaches here, and the water is much dirtier than on the coast.
It is much hotter in the Bay of Kotor, as there is almost no wind here. Especially next to Kotor. The sun quickly disappears behind the tops of the mountains – it gets dark very early. The beaches are much worse than on the coast. There are always tons of people in Kotor and it's expensive, in Tivat there is a smell from the port, in Herceg Novi nothing like that, but it have only one decent beach. And it is paid.
Tivat
Close to the airport. There is a modern port for yachts. It's nice to take a walk in the evening. There are several decent beaches nearby.
---
Nearest airports:
Tivat, 4 km (transfer)
Podgorica, 92 km (transfer)
---
Accommodation in Tivat
Kotor
The most beautiful historical city in a stunningly picturesque place. But everything is expensive, a lot of tourists and mediocre beaches.
---
Nearest airports:
Tivat, 8 km (transfer)
Podgorica, 89 km (transfer)
---
Accommodation in Kotor
In general, you should definitely visit the Bay, but we would not recommend spending your entire vacation there. The ideal option is to fly to Montenegro for 2-3 weeks, and then go spend two days in Kotor, one or two in Tivat, Herceg Novi and Perast.
You can even get there by public transport. Buses are good here. But, of course, it will be much more interesting on a rented car.
Podgorica
Podgorica is the capital of Montenegro. But the city itself is not particularly remarkable and tourists have nothing to do there. The city was completely bombed at one time, so from a historical point of view it is not interesting. There is no sea or mountains in Podgorica. You'll find shopping and entertainment center, but they are unlikely will be interesting. The assortment is the same at home, or maybe even better.
Search hotels in Podgorica | Transfer from the airport to Podgorica
Air tickets to Montenegro and local airports
In short:
Air tickets can be found through Aviasales.com. You need to buy in advance. We recommend to check different dates and airports.
The exact cost of air tickets will depend on where you live. It is one thing to fly from Paris, and quite another – from Israel. It is also important to consider that there are two airports in Montenegro:
Tivat (TIV). The main tourist airport of the country. If you have a choice, it's best to fly here. And that's why:

Close to main resorts. Getting there will be easier and faster. Usually around 2-4 times. This is especially important after a tiring flight. It's one thing to be in the apartment in half an hour, and quite another – two hours of travel.
Cheaper transfers. Shorter and more popular route means lower price. Take into the equation the cost of a taxi in Montenegro to save a lot.
Cheap car rental at the airport. Getting a car at Tivat airport is not a problem. In Podgorica it is also possible. But most of the distributors charge an additional fee of

30-50 €

≈ 31.5 $, 25.8 £, 115.8 Dh, 547.2 ₺

for this.

Podgorica (TGD). "Alternate" airport in the capital. It's more often used by European and low-cost airlines. For example, Wizzair and Ryanair. Usually you may fly here if there are no tickets to Tivat. It is also good for those who will stay in the south of the country: Petrovac, Sutomore, Bar, Ulcinj.
There is a caveat: sometimes you can find relatively cheap tickets to Podgorica. But if you are going to rest in Herceg Novy, Tivat, Kotor or Budva, then this "savings" is quickly covered by an expensive transfer or a high fee for the delivery of a car rental.
---
Well, let's write some tips for finding good flights to Montenegro. Nothing unique, but all these tricks work:
Search in advance. Almost always, the earlier you buy a ticket, the cheaper it will cost. The most profitable options are sorted out already at the end of winter or early spring. But don't get upset. Even for a week or two, the cost of air tickets remains quite in line. But a couple of days before departure – often expensive.
Check the price of different airlines. With a high probability, more than one airline flies from your city to Montenegro. Prices and departure / arrival times can vary greatly.
Also, do not forget that tickets are not only sold on airline websites. There are also online travel agencies (OTAs). And they are also cheaper.
See tickets for different dates. It happens that a ticket for one date is 30% more expensive than for the other one. This is especially common if you are looking for a flight in the coming weeks.
---
If you search for tickets by hand, it takes quite a lot of time. You must first check which airlines fly to Montenegro, then find the sites of good OTAs, and only then make a search. Want to see other dates? Check again on a good dozen sites. It is too long.
If you want to get things done quickly, try Aviasales.com. The site automatically searches across all airlines and verified OTAs. It's much faster. And even a little more reliable – specialists work there who know which OTAs can be trusted, and which ones you don't need to buy from.
It is important to understand that this site only search for flights. You will still buy directly from the airline in 90% of cases.
Search flights via Aviasales
Where to look for apartments and hotels in Montenegro?
There are four main housing options in Montenegro. I'll tell you about them by popularity:
Villa room. This is the most common housing in the country. Almost all cheap tours is about you stay in a villa. Usually this is a large house in which you get a room. A typical option: a tiny bedroom of about 10-12 square metres, and the same tiny toilet combined with a shower room.
Plumbing is just falling apart. The furniture is about the same. There is no kitchen. There is usually a fridge, but it's tiny – enough for a few bottles of water. If there is an air conditioner, then it blows directly on the bed. You turn it on – it's cold to sleep. You turn it off – there is nothing to breathe at night.

There are better rooms, but most look like this. Why then is this place so popular? There are several reasons for this. The first is the price in 25-30 € ≈ 26.25 $, 21.5 £, 96.5 Dh, 456 ₺ per day. The second – such rooms are sold as part of a tour package. The photo will show an exemplary number, but in reality they will provide something completely different. We were deceived in such a way by our tour operator.

Apartment (flat). And this is the most popular housing option for people who want at least minimal comfort. There will be a kitchen, a decent bed, a normal bathroom and an adequate area of the rooms.

Inexpensive apartments. Modern renovation, decent mattress. Cheaper because it's a studio. But there is a kitchen.

Prices are different. For 35-50 € ≈ 36.75 $, 30.1 £, 135.1 Dh, 638.4 ₺ per day there will be just decent housing. For 50-75 € ≈ 52.5 $, 43 £, 193 Dh, 912 ₺ it's already quite good with a modern renovation. Approximately as in the photo on the right.

For 75-120 € ≈ 78.75 $, 64.5 £, 289.5 Dh, 1368 ₺ you can rent an excellent apartment in a good area. Often there are options with several bedrooms, beautiful sea views and excellent, modern furniture. Read reviews! It's usually all you need down there.

There are also very cool apartments with prices from 250 € ≈ 262.5 $, 215 £, 965 Dh, 4560 ₺ per day, but these are more like VIP options. We have lived in these quite a few times. Nevertheless, the authors are rather ordinary people, and for us it is a little expensive.

Hotels. It is also quite an option for those who do not need a kitchen, but want to get hotel service. There are many hotels in Montenegro and they differ greatly in price: from cheap guesthouses to full-fledged five-star hotels with water parks.
Entire villa. An option for wealthy tourists or large companies. The bottom line is that you rent the whole house at once. With pool, barbecue and 5-6 bedrooms. And then either live there yourself, or share the price with 3-4 families of friends.
We did a few times. I especially liked living in my own villa in the Bay of Kotor. A completely different holiday. Such a calm one.
---
Now we need to tell where exactly to look for all this. To share proven websites and some ideas that we got from personal experience:
Villa rooms. Here the tour operators are leaders. Just go to the nearest trusted travel agency and book there. Purely theoretically in spring, autumn or winter there is no problem to rent a room in the villa "directly". Just walk the streets and look at the signs "Sobe" or "Apartmani". Often you can even negotiate for

10-15 €

≈ 10.5 $, 8.6 £, 38.6 Dh, 182.4 ₺

per day.
Hotels and guest houses. Here the undisputed leader is Booking.com. There you will find almost 99% of all hotels in Montenegro. The website has a lot of reviews, current photos, location on the map and in general it is convenient to search.
Apartments and flats. You can also use Booking.com in this case. But not all apartments are represented there. We prefer to look for them on AirBnB.com. Wide choice, you can chat with the owners. There are also disadvantages: 100% prepayment, the site does not show the exact location of the apartment.
If you plan to live in a hotel, there is a small life hack. Try searching for it through Hotellook.com. It searches for different providers and sometimes finds discounts or a price slightly lower than on Booking.com.
Do I need insurance for Montenegro?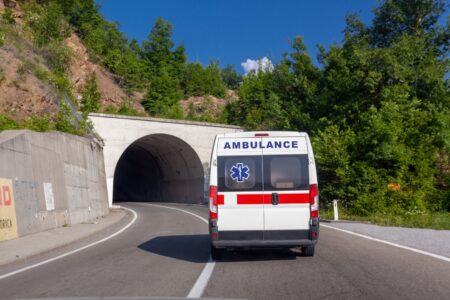 You can fly to Montenegro without insurance. It is not required for a visa, entering the country or stuff like that. They wouldn't check it at the border. But it is important to understand that medicine in the country is expensive. Prices for tourists are about 5-10 times higher.
Let's not focus on insurance. This is far from the most important and expensive part of the trip. But still, it would be good to think about buying one before arrival.
How to see Montenegro: three ways
Contrary to popular belief, rest in Montenegro is not only a beach. If you go solely for the sake of the sea, you may be disappointed. Yes, it's very good here. But in the same Turkey or Egypt, it is no worse. And even cheaper.
Like the photos above? These and many other beautiful places aren't nearby the beach. You must go and see. In general, you have to travel. And it's worth it!
To get real pleasure from the weekends and understand why so many people come here, you need to see most of the country. We know three ways:
Car rental. You can get a car at the airport or at any popular resort: Budva, Becici, Rafailovici, Sveti Stefan, Petrovac, Kotor, etc.
Most authors love to travel around Montenegro by car. You can stop at any place you like, eat in delicious mountain restaurants, or even spend the night by a beautiful lake.Pros: inexpensive, maximum freedom, very interesting.
Cons: You have to plan your own route and drive the car.
Tours. Unlike many "beach" countries, Montenegro has a decent excursion program. There is something to see. And everything is organised at a very decent level: good buses, reasonable prices, interesting guides.
Excursions are group (bus for 50 people, with a guide, average price

40 €

≈ 42 $, 34.4 £, 154.4 Dh, 729.6 ₺

per person) and individual (by car with a guide, without strangers, average price

250 €

≈ 262.5 $, 215 £, 965 Dh, 4560 ₺

per car). Choose according to your financial possibilities. Individual excursions are generally more interesting, but it is better to take 3 group excursions than one individual one.
Public transport. Good option for short trips. For example, this way you can visit Budva, Sveti Stefan, Kotor, Perast, Tivat, Herceg Novi, Petrovac or even Bar with Ulcinj.
Buses in Montenegro are comfortable and air-conditioned. Tickets aren't pricey. It is even more convenient to go to Kotor by bus than by car. Yes, you can't stop along the way. But it's cheaper and you don't have to look for parking.
---
From personal experience, I would like to note that you should not get hung up on only one way to travel around Montenegro. Much better to combine them. For example, for the first time I would recommend doing this:
Take a group tour of the Bay of Kotor. There is a comfortable boat and in general the excursion is very good, as for

25 €

≈ 26.25 $, 21.5 £, 96.5 Dh, 456 ₺

.
Take a bus to Sveti Stefan. There is a beautiful park Milocer and one of the most recognisable views of Montenegro. If there is time, you can go by bus to Perast or Herceg Novi.
Rent a car and go to the mountains. It's very cool there! You can do the main thing in just one day (map route), but it is better to spend the night in Zabljak or Pluzhino. Then you will see 2-3 times more (map route).
Car rental in Montenegro
The most profitable, convenient and interesting way to travel around Montenegro is on a rented car. We honestly admit that the most vivid memories we have are from trips by car.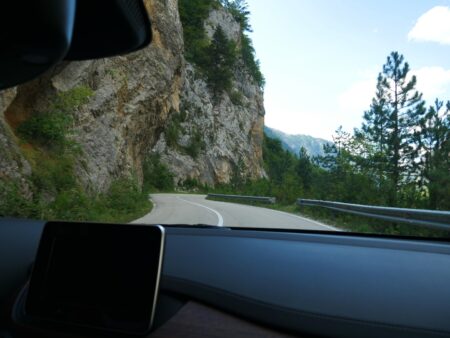 Montenegro is simply created for such road trips. There are good roads and short distances. In almost any part of the country you can find good housing and a very good restaurant.
Add to all this the fact that car rental here is inexpensive. In summer you can rent a small car even for 20 € ≈ 21 $, 17.2 £, 77.2 Dh, 364.8 ₺ per day. And for 25-30 € ≈ 26.25 $, 21.5 £, 96.5 Dh, 456 ₺ there will be good options. Out of season – even cheaper. You can conveniently, quickly and safely rent a car.
Now you understand what we mean when we say yhat car travel is an ideal option for Montenegro?
Why is it better to rent a car in Montenegro?
Let's take  the most popular route in Montenegro for example. It's the Canyons. The opportunity to see the mountains and go around half of the most interesting places. Here is one of the options on the map to understand where and how to go.
Now let's try to compare how much it will cost for a family of two:
By car. Rent a car for

25 €

≈ 26.25 $, 21.5 £, 96.5 Dh, 456 ₺

and spend about the same amount on fuel. Total:

50 €

≈ 52.5 $, 43 £, 193 Dh, 912 ₺

for the whole trip. It doesn't matter for one or five people.
With a tour. Buy two tickets for a group tour for

80 €

≈ 84 $, 68.8 £, 308.8 Dh, 1459.2 ₺

or take an individual tour with a guide by car for

250 €

≈ 262.5 $, 215 £, 965 Dh, 4560 ₺

.
By bus. You can only go to Zabljak, stay there for 3-4 hours and go back. Almost non-stop and on a much less interesting road. It costs

15 €

≈ 15.75 $, 12.9 £, 57.9 Dh, 273.6 ₺

one way. Total:

60 €

≈ 63 $, 51.6 £, 231.6 Dh, 1094.4 ₺

and you won't see anything at all!
If you have children with you, then there are no alternatives to the car at all. Tours are even more expensive. And child can get sick on a bus.
There are quite a lot of car rental companies in Montenegro. There are also international brands, but we recommend using local ones:
Localrent.com – is a marketplace of manually selected Montenegrin car rentals. This is where they post their offers. The site also provides cool English-speaking support and have a strict honesty policy.
The authors book cars here in about 80% of cases. Because it's cheap, service have the largest selection, everything is clear and very safe.
The site has instructions with the nuances of booking through Localrent.
Sitngo.me – the essence of the service is reflected in the name. No deposit required, no credit card required. They give out a child seat for free and add a second driver to the contract. No need to pay for a green card if you suddenly want to go to Croatia, Albania, Serbia or Bosnia and Herzegovina.
Of course, all these goodies are already included in the price. Cars here are more expensive than on Localrent.com. Therefore, we use this site somewhere in 15% of cases.
The site has an instruction with the nuances of booking through the SITnGO.
---
Both of these sites are awesome. It will be cheaper there than in any office at the airport or in any resort in 99% of cases. It often happens that the same car on Localrent.com is offered at a better price than when you rent "directly". Such a paradox. We have come across it many times.
However, there are also large rental companies operating in the country. These are famous brands like Avis, Hertz, Europcar and Sixt. It's just that they're franchised. That is, the locals simply paid for the right to have a recognisable sign.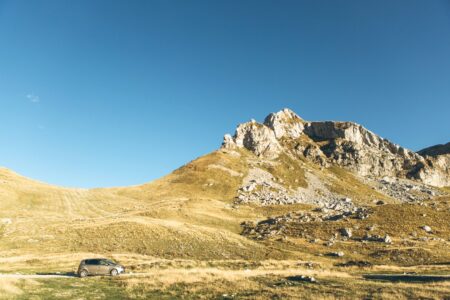 We tried several times to rent cars from such companies. It turned out more expensive than on Localrent.com. And they asked for 500-1000 € ≈ 525 $, 430 £, 1930 Dh, 9120 ₺ deposits instead of 100-200 € ≈ 105 $, 86 £, 386 Dh, 1824 ₺, like the locals. The rest is fine.
And for me there is just too much bureaucracy. You need to make sure that when you receive the car, you are not agree to extra paid options and that the credit card is acceptable, because they don't accept everything.
If you want to rent such a car, then use the websites Rentalcars, Economybookings, Discovercars. Just be careful! Prices for the same car will differ there. Don't overpay.
It'll be useful: article about car rental in Montenegro with all the tricks
How to get from the airport: transfers, taxis, buses
In short:
Book a transfer 1-2 days before the trip. It is more convenient and 2-3 times cheaper than a taxi. I give you a verified site: KiwiTaxi.
If you do not plan to rent a car at the airport, you need to somehow get to the resort. It's far to drive. There aren't many buses. This is not Europe – with a suitcase this is a whole quest. And local taxi drivers are like everywhere else. Tourists are often scammed. Every week I see stories when people were brought to Budva for 50-100 € ≈ 52.5 $, 43 £, 193 Dh, 912 ₺ instead of 25 € ≈ 26.25 $, 21.5 £, 96.5 Dh, 456 ₺ transfer. Unpleasant thing.
We found a normal transfer company. This is KiwiTaxi. Relatively user-friendly interface, assortment and prices. Support is ok too. The website already has detailed instructions for booking transfers there: Instructions for KiwiTaxi.
Here are links to transfers from Tivat airport to the most popular resorts:
And here are links to transfers from Podgorica airport to the most popular resorts:
Transfer is not the most important thing. And I will not focus on it. Moreover, the website already has an excellent article with all the details. There we talked about the advantages of transfers, compared with a taxi, gave the numbers of taxi companies, told how to get there by bus, and revealed a lot more. Read it, it will be useful.
May come in handy: tips about transfers and taxis in Montenegro.
Mobile communication and Internet in Montenegro
In short:
Montenegro has bad internet. It's better to buy DrimSim or turn on roaming.
I'll tell you straight – the Internet in Montenegro is miserable in the summer. Especially in June and August. Even if you live in a good hotel or expensive apartments, you will regularly go without the Internet for 2-5 days. In cheap housing, there is no stable Internet in principle. Usually, you cannot even send photos.
Why is that? Well, their infrastructure is not designed for such crowds of tourists. In the same Budva in the summer there are 10-15 times more tourists than locals. In Becici, Rafailovici or Petrovac, the situation is even worse. Regular calls fall off first. Montenegrins do not even try and immediately call through instant messengers in the summer (like WhatsApp, Telegram or Viber). But the Internet isn't stable.
Therefore, in order not to run every few days to the nearest restaurant for free WiFi, it is better to take care of mobile communications. I see three options:
Roaming. Do nothing and just turn on the mobile Internet on the "home" SIM card. This is usually expensive. But some operators have traffic packages abroad. It turns out to be a decent option.
Local sim card. Wise option if you come for a month or more. Get a lot of internet at a decent speed. The most stable operator is Telenor. Sim card must be registered.
The setup process is not trivial. It is better to go to the office of the mobile operator if you do this for the first time. You'll find them in popular resorts. Just keep in mind that these offices are usually closed on weekends.
Travel sim card. This is a card that gives the Internet in all popular countries at once. Bought once and no more problems. The Internet will work in Montenegro, Albania, Croatia (there are excursions there) and even in Africa, if you suddenly decide to go there sometime. For us, it's convenient.
This is a cool thing if you travel a lot for a week or two. Especially if you don't need a lot of Internet: for a navigator, correspondence, web search. Then such a SIM card pays off already in 2-3 trips and saves money. For example, I spend only

1-3 €

≈ 1.05 $, 0.86 £, 3.86 Dh, 18.24 ₺

on the internet per vacation. Personally, I use DrimSim.
Important! Such a SIM card is not suitable if you need a lot of Internet. A few hours on Instagram or YouTube will cost a pretty penny. Also, buy it only if you travel on a regular basis.
Tours to Montenegro: is it profitable?
About five years ago, we would say that self-organised travel is great and very comfortable. The most unforgettable experience. A tour is simple and reliable. I bought it and I'm sure everything will be OK.
But everything has changed. Every year some major tour operator or airline goes bankrupt. And people are left without vacation at all. Flights are delayed, sometimes for the whole day. And how disgustingly our dear tour operators behaved during the pandemic… Let's not even talk about the fact that the insurance in the tour package has become almost a fiction and covers almost nothing. And the transfer in Montenegro is a complete advertising integration.
In general, if you're actively traveling, including tours, you should know everything. In our opinion, the tour operators have discredited themselves quite a lot. Self-organised vacation has become more reliable.
Let me explain why a tour is not a "turnkey holiday":
What's included in the tour:
Flight to Montenegro.
Hotel or apartment.
Basic insurance.
Group transfer to the hotel.
What's not included in the tour:
Car rental for trips around the country.
Excursions (neither group ones, nor individual).
Mobile communications while traveling.
You can rent a car and buy excursions from a tour operator. But often at a premium. Sometimes it's only 10-20%, but may be more.
To be honest, the authors do not like tours to Montenegro. They make at least some sense only if you're planning the most budget trip. For 500-800 € ≈ 525 $, 430 £, 1930 Dh, 9120 ₺ it is almost impossible to organise a vacation by yourself. But there is a chance to buy a tour. Yes, housing will be terrible, but what choice do you have for such money?
Choose a tour in these cases:
You need a vacation for minimal money without the slightest quality requirements. Ready to live in a tiny room a kilometer from the sea.
Not ready to deal with online booking. It's easier for you to overpay 20-50% for the weekends of exactly the same quality.
There are no normal flights to Montenegro from your city, and you can't buy charter tickets at a normal price.
Plan your vacation yourself if:
You need an average or expensive vacation. Good accomodation, comfortable flight.
You want a regular flight and aren't ready to put up with inconvenient departure times and unreliable charters.
You want to see the whole of Montenegro, not just the local beaches.
You rest with children, so you need minimal comfort.
How much does an independent vacation in Montenegro cost?
There is a holiday for every budget in Montenegro. The prices here are very different. Some options are cheap, but of a bad quality. There are more expensive ones. It is easier to explain with examples:
Housing. It can be super-budget (

20-30 €

≈ 21 $, 17.2 £, 77.2 Dh, 364.8 ₺

night), comfortable (

50-120 €

≈ 52.5 $, 43 £, 193 Dh, 912 ₺

), or you can live in your own villa with a pool and a closed area (approx. from

300 €

≈ 315 $, 258 £, 1158 Dh, 5472 ₺

night).
Beaches. There is a free zone for those who lay on towels. It is packed with people and not the best place. There are sets of two sun loungers and an umbrella. Price starts from

8 €

≈ 8.4 $, 6.88 £, 30.88 Dh, 145.92 ₺

to

15 €

≈ 15.75 $, 12.9 £, 57.9 Dh, 273.6 ₺

per day. The sea will be better here, and there are always enough places (except for Petrovac in the summer). There are also elite beaches with price tags

100-200 €

≈ 105 $, 86 £, 386 Dh, 1824 ₺

per person. But they not anything special, so we don't go there.
Tours. You can walk along the sea for free. A steep route from Budva to Sveti Stefan, a cool road to the beaches of Mogren in Budva or the Health Track in Petrovac. There are many interesting places in the Bay of Kotor.
You can use public transport for

1-10 €

≈ 1.05 $, 0.86 £, 3.86 Dh, 18.24 ₺

. You can buy an excellent group tour for

25-40 €

≈ 26.25 $, 21.5 £, 96.5 Dh, 456 ₺

. You can go with a guide for

200-300 €

≈ 210 $, 172 £, 772 Dh, 3648 ₺

. There are probably more "luxurious" options, but we honestly don't know about them.
Car rental. There are budget small cars from

20 €

≈ 21 $, 17.2 £, 77.2 Dh, 364.8 ₺

per day, and there are also premium cars for

50+ €

≈ 52.5 $, 43 £, 193 Dh, 912 ₺

per day. The choice is huge.
Diet. You can cook yourself, you can eat hamburgers for

1.5 €

≈ 1.575 $, 1.29 £, 5.79 Dh, 27.36 ₺

. Restaurants for any taste. Cheap option around

5-7 €

≈ 5.25 $, 4.3 £, 19.3 Dh, 91.2 ₺

per person, average price is

10-15 €

≈ 10.5 $, 8.6 £, 38.6 Dh, 182.4 ₺

per person, fancy ones for

20-25 €

≈ 21 $, 17.2 £, 77.2 Dh, 364.8 ₺

.
---
You can estimate the approximate cost of your vacation at the rates above. But if you lazy after reading so much, then here are ready-made options in a different budget. For example, let's take Herceg Novi as the most popular resort in the country.
We've already calculated everything. So here's what we got:
Budget vacation:
Budget vacation in Herceg Novi for two for 7 days and 6 nights in May.
Room:

90 €

≈ 94.5 $, 77.4 £, 347.4 Dh, 1641.6 ₺

or apartment for 

180 €

≈ 189 $, 154.8 £, 694.8 Dh, 3283.2 ₺

.
Transfer from airport:

25 €

≈ 26.25 $, 21.5 £, 96.5 Dh, 456 ₺

.
Minimum diet:

80 €

≈ 84 $, 68.8 £, 308.8 Dh, 1459.2 ₺

.
Cheap souvenirs:

5 €

≈ 5.25 $, 4.3 £, 19.3 Dh, 91.2 ₺

.
Minimum insurance:

6 €

≈ 6.3 $, 5.16 £, 23.16 Dh, 109.44 ₺

.
Holiday cost:
250 € ≈ 262.5 $, 215 £, 965 Dh, 4560 ₺
excluding air tickets
Normal vacation:
Regular stay for two in Herceg Novi. 14 days and 13 nights in summer.
Decent apartments:

650-1000 €

≈ 682.5 $, 559 £, 2509 Dh, 11856 ₺

.
Transfer from airport:

25 €

≈ 26.25 $, 21.5 £, 96.5 Dh, 456 ₺

.
Normal diet:

400-500 €

≈ 420 $, 344 £, 1544 Dh, 7296 ₺

.
Two excursions in Montenegro:

130 €

≈ 136.5 $, 111.8 £, 501.8 Dh, 2371.2 ₺

.
Car rental for 3 days:

120 €

≈ 126 $, 103.2 £, 463.2 Dh, 2188.8 ₺

.
Few souvenirs:

50 €

≈ 52.5 $, 43 £, 193 Dh, 912 ₺

.
Normal insurance:

20 €

≈ 21 $, 17.2 £, 77.2 Dh, 364.8 ₺

.
Holiday cost:
1600 € ≈ 1680 $, 1376 £, 6176 Dh, 29184 ₺
excluding air tickets
Great vacation:
Quiet vacation for two in Herceg Novi for two weeks with comfort.
Nice apartments:

1300-1500 €

≈ 1365 $, 1118 £, 5018 Dh, 23712 ₺

.
Transfer from airport:

25 €

≈ 26.25 $, 21.5 £, 96.5 Dh, 456 ₺

.
Good diet:

700-1000 €

≈ 735 $, 602 £, 2702 Dh, 12768 ₺

.
Three excursions in Montenegro:

210 €

≈ 220.5 $, 180.6 £, 810.6 Dh, 3830.4 ₺

.
Car rental for 5 days:

300-400 €

≈ 315 $, 258 £, 1158 Dh, 5472 ₺

.
Small shopping:

400 €

≈ 420 $, 344 £, 1544 Dh, 7296 ₺

.
Expensive insurance:

80-100 €

≈ 84 $, 68.8 £, 308.8 Dh, 1459.2 ₺

.
Holiday cost:
3300 € ≈ 3465 $, 2838 £, 12738 Dh, 60192 ₺
excluding air tickets
In the price of the holiday, we did not take into account air tickets. It's one thing to fly from Poland. Another from London or from Israel. The price tags are very different. Keep that in mind.
All prices are real. You can rely on them even if you are in Montenegro for the first time and do not know anything yet. We manage to find things even cheaper. But this requires experience.
Do not compare these prices with tours. There is no normal insurance there, the expenses for excursions, car rental, shopping, food, etc. are not taken into account. From personal experience, all this costs as much more money as you pay for the tour.
The main things about holidays in Montenegro
It seems that we've already told you about most important things. But there are a few more that would be nice to briefly cover in this article. It's easier than answering the same question over and over again in the comments.
Is it safe in Montenegro?
Montenegro is a country where powerful families earn on tourism. Of course, no one likes when their "business" is harmed. Therefore, most scammers consider it a good luck if they get caught by the police, not by those families representatives.
According to personal feelings, Montenegro is safer than in any country we have been. Here you can safely walk at night or in deserted places. None of the authors encountered at least some problems. There are almost no beggars here. Absolute comfort…
---
Since there is no 100% safety anywhere, let's talk about the main dangers that tourists can still potentially face. We figured that all the authors in total lived in Montenegro for more than 1300 days. Here are the stats:
Burglars. Yes, there are burglars in Montenegro. But there are not many. And they rob, basically, absolutely inattentive tourists. People feel so safe that they don't even close the windows when they leave the apartment in Montenegro. Even if they live on the 1st floor.
Our experience: no one has ever been robbed.
Pickpockets and scammers. They say that scammers from all surrounding countries come to any seaside resort in the summer. In theory, Bosnians and Albanians are also operating in Montenegro. But in practice this is rarely the case.
You can only be deceived if you're looking for a "freebie". For example, you want to buy excursions 2 times cheaper than their real price. Or you want to rent a very cheap housing.Our experience: several times came across things like "three excursions for the price of two" and suspiciously cheap prices, so we only buy online from a respectable companies. We did not encounter pickpockets.
Car traffic. Montenegro has decent roads. Especially for a mountainous country. Visible markings, asphalt without holes etc. Car traffic here is rather calm. There are a lot of traffic jams on the Jadran route, but otherwise it is pleasant to drive. There are  fewer extreme drivers than in other countries.
Our experience: We scratched the car somewhere in 20-30% of the rentals. Almost always through our own fault. Never had a serious accident.
Diseases and medicine. There are no exotic diseases in Montenegro. People suffer from the usual for any seaside resort: from inflammation of the ear, rotavirus, colds, sunburn, food poisoning. Do not swallow sea water, wash your hands and fruits, and do not eat fruits spoiled by heat.
Montenegrin medicine is rather mediocre. And expensive for tourists. Therefore, it is important to buy good insurance.
Our experience: suffered from all these typical diseases. But with normal insurance, the issue is resolved quickly and easily. The risk is the same as everywhere else.
Do they understand English there?
You can speak English in restaurants and cafes. They understand. The menu will almost always be in English too. The owners of the apartments also often speak English.
In any travel company focused on tourists, there will always be people who speak decent English.
If you rank the languages according to the degree of understanding by local, then Serbian will come first, then Russian and English, then Italian and German.
In what currency should I take money?
The currency of Montenegro is euro ≈ 1.05 $, 0.86 £, 3.86 Dh, 18.24 ₺. And you need to take them with you. Dollars can be exchanged too, but it's better to take euro. Almost no one here needs other currencies. Of course, you can change other currencies, but at an unfavourable rate.
The most reasonable thing to do is to change some of the money in advance. Even at home, buy euros and withdraw them so that you have cash. You can also put money on the card. It doesn't matter what currency it is. You can pay by card in many places. There are terminals in restaurants and shops, car rental companies, even some tour companies.
There is a small problem with online payment. The fact is that mobile communications in the country are so-so. SMS with a payment confirmation code sometimes simply does not reach Montenegro. Therefore, it is better to make all prepayments (car rental, excursions, housing) in advance while you are still at home.
About the sea in Montenegro
They have the Adriatic Sea in Montenegro. It is very clean and transparent. There are almost no waves here. Nine out of ten days the wind blows from the coast – there are only small ripples on the sea and all the garbage is blown away.
Most of the Montenegrin beaches are pebbly. The sand is imported here. Closer to August, it is often washed out and only small pebbles remain. It's even good. Without sand, the water looks many times cleaner and it does not stuff into a swimsuit. Decent sandy beaches are only in Becici and Ulcinj.
Due to the very clear water, the sea here cannot be called so warm. Even in summer, the water is slightly invigorating and does not at all look like fresh milk, as in Egypt. Sometimes, once every few weeks, sea currents bring new cold water. Sometimes even trash. Then you have to wait 3-5 days until everything warms up. That is why it is better to go to Montenegro for a period of 10 days or more.
It is important to understand that recreation in the Bay of Kotor is common here. These are such cities as Herceg Novi, Tivat, Kotor, Dobrota, Risan. It's cheaper there, but it's not quite the sea anymore. The water is not "renewed" every day. As a result, it is warmer, but not so clean. There are also few good beaches in the bay.
In general, the sea in Montenegro is cool and very beautiful. We often come here. It's great that you can combine a beach holiday with a trip to the mountains or visit some interesting sights.
How to enjoy your holiday in Montenegro?
It is very important to immediately understand that Montenegro is not only a beach holiday. If you are only looking for the sea, the beach and unlimited food, then this is Turkey, Bulgaria or Egypt. And Montenegro is about car travel and excursions.
The country is very small. There are many attractions and they are more or less evenly scattered throughout the territory. There is a decent tourist infrastructure here. Good roads, delicious restaurants and decent accommodation even high up in the mountains. You have to take a car and drive. Or at least to buy a tour.
If you spend your entire vacation on the beach, you will be disappointed. You pay a lot for the rest, but in fact receive less than in Turkey.
Can you drink tap water?
Silly question, but people often ask. And there is no simple answer to it. Even if you ask the locals, someone drinks such water, while others even prepare soup or tea only from bottled water. What's the matter?
There are two sources of water in Montenegro. The main one is from Skadar Lake. In summer, tourists swim there, but there is a decent cleaning system. Potentially, this water is drinkable. The second source is rainwater, which is collected in large tanks on the roof of the villas. You cannot drink such water.
What to do? It all depends on your financial capabilities:
If the budget is very tight. Go and ask the landlady where your water comes from. If it from the lake, you can boil and drink it. Most likely, everything will be fine. If it's rain water, then you're out of luck.
If you can buy bottled water. Just buy it. It is not so expensive in Montenegro. The fact is that any trip is stressful for the body. And water with "new" bacteria and an unusual composition can become a problem. Why would you need an extra eating disorder on vacation?