Hello! This article is made by our team of experts:
So don't be surprised if the narrator suddenly changes. It's just that everyone writes about what he understands much better than others.
Visit Prague on your own: step by step instructions
Sep-by-step instructions for those who are in a hurry and don't want to read the entire article:
What kind of vacation do you want?
Answer yourself the question: "Why are we flying to Prague?". This will make it easier to choose travel dates, excursions and the area in which you will live.
For example: "I want to see the architecture and shoot a Love-Story in Prague. And my husband will arrange a beer and meat party"
Can't decide? Then see
our ideas and advices
!
Buy air tickets.
It's better to start an independent trip to Prague with a search for air tickets. The easiest way to find them is through the website
Aviasales.com
.
Book a hotel.
Book your accommodation immediately after purchasing your tickets. Search sites like
Booking.com
or
AirBnB.com.
Check the price on
Hotellook.
If you are planning a trip for August or New Year / Christmas holidays, look for flights and hotels at the same time. Everything sells out very quickly!

Choose your excursions.
You don't want to just wander aimlessly around the city, but to get a unique experience? Then you need a good tour. We recommend the websites suck as
Viator
and
GetYourGuide.
Do you want to rent a car?
Book a transfer from the airport.
Do you want to quickly and conveniently get from the airport? Book a transfer. Websites: 
Gotrip24.com, KiwiTaxi, Intui.Travel.
Might come in handy: how to get to the city from Vaclav Havel Airport.

Take care of mobile network.
Traveling with the Internet is more convenient and safer. Roaming may be expensive so consider buying
tourist sim card
.
Don't forget insurance.
Travel insurance is always a good thing. We recommend you to buy it, just in case.

Check out our tips.
That's it. All necessary services are already booked. It remains only
to study our tips
that will help you to exchange money, choose the right souvenirs or find the most delicious restaurants.
---
Well, if you have time to  organise your trip as correctly and efficiently as possible, we recommend that you read all our tips from the article.
Why is it better to go on your own than to buy a tour?
There are two ways to visit any place: to buy a ready-made tour or to plan your own, unique trip. Most of the authors traveled to the Czech Republic in both ways. And here's what we came up with:
Tour package. It's simple and more or less reliable. Yes, the quality of rest will not be very good. At best, four minus. More often three. But you don't have to do anything. It's enough to give your money to the tour operator and get ready for the flight.
This is a great option for a spontaneous trip or a weekend in Prague.
Journey on your own. You have to take the time to plan everything yourself. It's not hard. Here is a step by step guide to help you.
In exchange, you'll get a much better trip for the same money: a convenient departure time, a hotel in the center and amazing excursions. Well, or you can save money if you agree to a bad hotel and cheap excursions.
Both options are decent and have all the rights to be. But comparing tours with independent travel, we prefer to book everything ourselves. Yes, it takes time. But it turns out much more interesting. Although 3-4 visits to the agency, by the way, also takes more than one day.
Where can I see the cost of tours to Prague?
You can go to an agency. But only if it specializes in the Czech Republic. So the manager have to be in Prague several times, he should personally visit at least a dozen hotels and understood the nuances. Then he'll be able to advise something worthwhile.
The authors have not yet come across such knowledgeable and experienced managers. Most just look what computer shows and offer something from the list. Then it's better to look yourself on the Internet. You can find a better price, it's more interesting to organize everything, and you don't need to go to an agency. Believe me, no one knows your tastes better than you.
What are the holidays like in Prague?
Prague is an inexpensive, but very interesting part of Europe. Only Poland or Budapest is cheaper. It has beautiful architecture, rich history, great cuisine and interesting beer.
If you decide to rent a car, you can decently travel around the Czech Republic. Believe me, this country will surprise you. Colourful towns, medieval castles and palaces, stunningly beautiful national parks, karst caves, healing waters, beer that is brewed according to old recipes are waiting for you…
Well, you can arrange a little shopping towards the end of the vacation. Fortunately, we've already shared ideas for really useful souvenirs.
Conclusion: Prague can give you any vacation except perhaps the beach and sea. Here you can broaden your horizons, relax your soul and heart, or simply arrange a run for boutiques in an attempt to buy more fashionable clothes.
How to go to Prague on your own: instructions
If you decide to go to Prague without a travel agent, you must understand what do you want from your vacation first. And only then it will be possible to book everything.
All this better find and book before the trip. Then it'll be easier and cheaper. You might think that it's easier to find a good restaurant already on the spot. But it doesn't work like that. There is no time, so you go to the first one that comes across. But literally around the corner could be a restaurant that is 2 times tastier for the same price!
Are you intimidated by the amount of work? Scary? Nonsense! With the help of our tips, you can do it in 2-3 hours. We'll tell everything in detail further in the article.
Helpful advice
Traveling without a plan? Do you want to have more than 50 hand-picked, really useful travel links at your fingertips? And all of them to load quickly!My team and I made a special page with the necessary links for Prague and the Czech Republic. It loads instantly and almost does not consume expensive Internet in a roaming.
Add it to bookmarks. And when you need to quickly find a hotel or restaurant, check an exchanger, or find out what's going on in the city, this page will help!
Open an article with the necessary links on Prague and the Czech Republic
when and why Do we fly to the Czech Republic
Any trip starts with the idea: "I want to go to Prague to…"
What goes after this "to"? There are actually a lot of options, because tourism is very different. Let's try to continue this sentence:
… see the sights, visit museums.
… take amazing photos for Instagram to make everyone jealous.
… try 20 different beers with delicious pork knuckle.
… take a break from work.
… see not only Prague, but also the Czech Republic.
… find inspiration and strength for new achievements.
… arrange a run in nightclubs and bars.
… bring two suitcases of things bought at sales.
This list can be continued. Chances are, you'll try to combine a few of our ideas with a couple of yours on your journey.
Knowing why you are going to Prague, it'll be easier to decide when it is better to fly, where to stay, whether you need a car or excursions. For example, you need to go shopping during the sales season. And it's better to fly for beer with a pork knuckle in the low season, when there are fewer tourists and there are no queues to good pubs with a five-hundred-year history.
Off-season trip: pros and cons
Before writing this material, we re-read a dozen articles from other bloggers. And almost everyone advises to go out of season. The advice is controversial, so we talk not only about the pros, but also about the cons of it:
Pros:
Fewer tourists. It's called off-season because fewer people come to Prague. But there will still be thousands of tourists on the streets.
Cheaper. Since there are few people, prices in hotels are falling down. If you come for a long time, you can save a lot.
Arriving for a short period of time will give you almost nothing. All the same, the main expenses are flights, meals and excursions. And they don't come cheap.
Discounts. When traveling out of season, there are decent chances a few days before departure to "catch" great prices for flights, hotels or car rentals.
Cons:
Bad weather. Late autumn and winter in Prague is almost always damp and cold. It often rains, and fog hides much of the beauty.
It's even cool if you come to the city for a few months. It has mystery and charm. But for the first visit, it's better to choose the period from the end of April to the first half of September.
Some places are closed. Gardens do not work, there are no summer terraces near restaurants, some attractions and entertainment are closed in late autumn and winter.
You need a lot of clothes. If you go on vacation out of season, you need to take clothes for all occasions with you. For example, in May it can still snow and be cold in the mountains. And in the city either the summer heat, or it's raining.
No holidays or events. Prague is breathtakingly beautiful during the Christmas holidays, in summer or early autumn. The city lives, something interesting and unusual is happening constantly.
But all this isn't about the low season. Boring…
Risky. Arriving for only 2-3 days in the low season, you run the risk of getting into disgusting weather: rains, fogs, cold.
It seems like you spent a lot of money, but the pleasure is almost zero.
Now you understand that "out of season" prices are not just cheaper? There are simply too many downsides and risks to such a holiday.
If you come for a month, you can also get here in the low season. Save some money. But for a short time it is better to come in the summer or on holidays. It's less likely to spend the entire vacation in the rain or sitting in a hotel room.
How to choose flights to Prague?
Almost any journey begins with the search for air tickets. There are most likely a lot of hotels and excursions for your dates. But you may have problems with the flight.
Flight Search Strategies
If you're tied to some dates:
In most cases, the strategy is very simple – the sooner, the cheaper. Tickets a month before the trip are cheaper than 3-4 days before departure. And for six months or a year before, prices are even lower. Book earlier and save money.
But there are exceptions. If a flight fills up badly and the airline sees that it won't be able to fully load the plane, it lowers the price. When traveling out of season, there is a decent chance to "catch" air tickets a little cheaper.
If dates are not important:
Look for tickets for nearby dates. Sometimes by shifting the trip just 1-2 days earlier / later, you can see a completely different cost of air travel. For example, flights on weekends, holidays or business days often cost more than usual.
Well, if you are ready to fly when it's cheap, take a look at the low price calendar. You can find very tasty offers. But, to be honest, usually in autumn and winter.
Tickets to Prague can be bought not only on airline websites, but also in a dozen or two OTAs (online travel agency). Very often, the prices of the latter are significantly lower than directly from the airline.
Sometimes you can save money if you do not fly to Prague. There are three good airports in the Czech Republic. In Prague itself, in Pardubice and Brno:
Pardubice and Brno are also quite interesting towns. If you are planning a big trip to the Czech Republic, sometimes it makes sense to fly there.
---
In order not to manually check prices on a couple of dozen websites, we use Aviasales.com. A very convenient site where you can set the direction and dates, and then immediately see how much air tickets costs.
There is also a cool tool called "Low Price Calendar". It's useful if you just want to visit Prague and don't know when, exactly:
* Before comparing prices, do not forget to set the desired departure city (may be automatically determined) and the desired duration of the holiday.
---
But the main advantage of Aviasales is not even the low price of tickets, but it's honesty:
If you just go to the website of an airline or agency, they will try to include a lot of useless surcharges: from SMS informing to insurance during the flight.
And if you go to them through Aviasales.com, they will try to sell these services. But they will no longer be included in the final price. It is more comfortable!
We will tell you more about the pros and cons of Aviasales in a separate article later.
Where to book hotels or apartments?
There are many sites with hotels and apartments. Let's talk about the best:
Booking.com – Well, everything is obvious here. It's the world's most popular search engine for hotels and apartments. Convenient interface, decent prices, additional discounts for regular customers and additional protection.
As one my Czech friend once joked: "We will soon have garages and sheds for rent on Booking. Digitalization…".
Hotellook.com – it is worth checking the price of the hotel that you found on Booking.com on this site. Sometimes it can be booked cheaper at another agency.
AirBnB.com – This site is designed for apartments and flats. Sometimes it's convenient, there will be a kitchen. But there is also a minus. Most of the apartments in the center are old. They have very strange layouts, a little light inside and in general are not comfortable.
Hotel Websites – Most hotels have their own websites. You can also book there, but the prices are usually the same as on Booking. Sometimes even more expensive.
It's a paradox, but hotels treat their direct customers the worst. If overbooking or force majeure happens, the person who booked through the hotel website will be refused. Because it is enough for him to simply return the money. And they will have to apologize for a long time to Booking company. With extra money and discounts.
By the way, an interesting observation. The hotel staff try to treat customers who book through Booking better than those who took a room at the counter. Because 2-3 bad reviews on Booking.com threatens to lose dozens of customers.
Other sites – There are thousands of hotel websites on the Internet. Some are clearly fraudulent, but many can be used. Sometimes it's cheaper there.
But there is a nuance. Many hotels receive up to 90% of their visitors from Booking.com. One of the authors had a most unpleasant situation when the hotel was simply not aware of a reservation through small booking service. The reception guy said to me: does it make sense for us to look if there are a couple of rents a year?
Since there is a lot of wrongful advices on choosing hotels on the Internet, we will debunk a couple of the most popular myths. Don't repeat our mistakes:
Do not book a hotel far from the city center. Yes, such housing is cheaper. But you have to spend money on transport every day. And you spend 2-3 hours on the road rather then enjoy the city.
By the way, by booking a hotel far from the center, you loose evening walks. Many bus routes ends at 22:00.
It's better to book a hotel in the center for 6 days than a hotel on the outskirts for a week. You can see more and have a better rest for the same money.
Don't look for a "cheaper" hotel. It seems that since you'll only spend the night at the hotel, what difference does it make what kind of a room there will be. But it's not quite right.
In order for the trip to go well, you need to get enough sleep, quickly put yourself in order and have a good breakfast. And for this you need:

Spacious room with lots of air.
Comfortable mattress and good linens.
Walls with at least some soundproofing so that the neighbors do not interfere with your sleep.
Normal plumbing that does not fall apart in your hands.
Restaurant with a buffet. At 7-8 in the morning there is not much places to have breakfast in the city.

Cheap hotels don't have all that. And let's be honest. After all, you have come to relax and look for new experiences! A good hotel sets the mood for the whole trip.

Don't focus on hostels. You can easily find a room in an inexpensive hotel for the price of a couple of beds in a hostel. Yes, not in the center, but not on the outskirts either. You'll sleep better and just be able to get up early.
But there are also advantages to hostels. They are often located in the center and there you can meet interesting people. When I was still a student, my girlfriend and I often spent the night there. Sometimes it was cool, sometimes it sucked. The hostel is like a lottery. It all depends on who will live with you in the room.
Hotel Search Strategies
If you want a specific hotel:
If you've already decided which hotel you want to stay in, book it in advance. Otherwise, there may not be any available rooms. Authors usually book accommodation in advance, immediately after buying air tickets. So less nerves and unpleasant surprises this way.
If you don't care where you live and are willing to take a risk:
If it doesn't matter where you live and your vacation is not at the peak of the season, you can do a little trick:
Get ready in advance. Bookmark an article with useful links. There is a list of the most popular websites for booking hotels and apartments.
Looking for discounted offers. Look for a hotel with the maximum discount on the day of arrival, after lunch. Check Booking.com, Hotellook.com, AirBnB.com.
Many hotels and hosts, seeing that they can't rent out the room, offer it at the lowest price. As they say, an empty number is a 100% loss. And if you rent it even for 40% of the price, this is already a good profit.
Booking the best option. There are nuances in a search process. Look for a hotel for one night. Maximum 2-3, but discounts for such a period will be much less. Did you find something suitable? Book it now.
---
The option is working, but it has a lot of minuses. Therefore, they must be used with caution. The authors rarely use this method, but it would not be fair not to tell you about another way to save money. Cons of the method:
Bad Options. Quite often, very mediocre hotels are sold at discount prices. Either the rooms are so-so, or the staff, or the location is far from the center. You understand that there are enough people who want to go to good places and for the full price.
Only for 1-3 nights. If you come for a long time, you will have to move from hotel to hotel. And this is a waste of time + the cost of a taxi or public transport.
Depends on luck. This method often fails in the summer. It seems that there are hotels with discounts. And there is nothing to choose from. Really bad choices. And sometimes you can stay in 4-5 star hotels with a 50% discount. Just a pure luck.
What to do in Prague?
If you don't want your time in Prague to be wasted, you should take care of excursions and entertainment in advance. This should be done while you are still at home, in a calm environment. Searching for something on a spot would be a bad idea. Eventually you'll just overpay and most likely will get a bad service.
Let me tell you what tourists usually do in Prague:
Excursions. See the city from a new perspective under the guidance of an experienced guide. One excursion = 3-4 days of independent walks.
Rent a car. Set off to discover the Czech Republic with its stunning castles, national parks and picturesque towns.
Concerts. Want to combine business with pleasure? To see the city, visit the concert of your favourite artist, do other pleasant things… why not?
Cool places. Prague has a real airship, an amazing zoo and many other interesting things. Think in advance where you want to go and why.
---
And now let's briefly talk about how to organize all this.
Excursions in Prague and the Czech Republic
If I could turn back time, then I would use the following scheme for my first time to Prague:
City tour. For starters, I would book a city tour with an experienced guide. Let him show you the coolest places. This is necessary to make the first impression of the city as positive as possible.


Photo session in Prague – a really cool thing!

Unusual sightseeing tour. After the sightseeing tour, you can visit something thematic or more specific. Why? So that there is something to tell your friends and remember even after 10 years! Believe me, in 3-4 years you will not remember the first time you walked around the city with a guide and watched Prague Castle or Charles Bridge. But the memories of flying on an airplane, or how you ate cakes and took cool photos will remain with you for life. That's why we travel!

Self-guided city tour. And now, when I've already learned all the most interesting, you can take a walk in the places you like. When walking without a guide, there is no need to rush anywhere. You can go to your favourite restaurant or visit that amazing gift shop, and spend there as much time as you like.
Walking alone helps you to get a deeper feel of the city. And, of course, you need to take a lot of interesting pictures. From every angle and in every awesome place.
---
This option is 100 times better than just walking by yourself. Yes, it costs money. But the memories will be completely different.
If this is not your first time in Prague, then it makes sense to see the Czech Republic or even go on an excursion to Germany or Austria.
Now the burning question. Where to buy all this? There are many sites selling excursions and entertainment. But the ones I use the most are:
Viator – Best tour site in my opinion.
GetYourGuide.com – you will find a lot of  excursions and tickets for everything here.
TicketNetwork.com – you'll find tickets for concerts and events here.
Car rental with or without a driver
If you plan to travel around the Czech Republic, we recommend you to rent a car. This is the most convenient way to see something outside the city: visit ancient castles, breweries with five hundred years of history, karst caves, nature reserves.
Car rental without a driver. You'll have to look for parking, think over the route and refuel by yourself. The driver will not be able to drink beer. But with you there will be no strangers. You can travel around the country for several days.
Where to get it: Localrent.com, Rentalcars, Economybookings or Discovercars.
Car rental with a driver. You just make up a route, choose a car and a driver, and don't have to worry about anything else. Convenient, but not so flexible.
Where to get it: Gotrip24.com
---
Most castles and places of interest cannot be reached by public transport. But you can go, for example, to Karlovy Vary or Český Krumlov.
There is a very cool German carrier FlixBus operating in the Czech Republic, from which you can buy tickets online. WiFi, a toilet, a large distance between the seats and other goodies of the civilised world.
In details: car rental with driver | car rental without a driver
How to get from the airport to Prague?
The most convenient way to get from Prague airport to the city is transfers. They will meet you at the arrivals hall, take to the car, help with the suitcases and take directly to the hotel.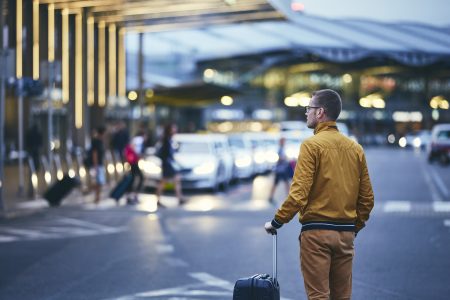 Here is an incomplete list of companies that offer such service:
They are all verified. So just look which one is cheaper on your dates. Well, or look for more interesting car.
---
Transfer is not the only way. Here is a comparison with other methods. I arranged options from the fastest to the longest in time:
🚶
5-10 min

Get to the parking lot

🚕
25-30 minutes

Get to the hotel or apartment
Time: 30-40 minutes
Price:
from
21 €
≈ 22.05 $, 18.06 £, 81.06 Dh, 383.04 ₺
Best fit: you need comfort, you value your time
Book in advance. We use Gotrip24.com, KiwiTaxi and Intui.Travel.
🚶
10 minutes

Get to the parking lot

👍
10-15 minutes

Check the car

🚗
25-35 minutes

Get to the hotel or apartment
Time: 45-60 minutes
Price:
from
21 €
≈ 22.05 $, 18.06 £, 81.06 Dh, 383.04 ₺
Best fit: you need a car, you want to explore the country
It is beneficial if you want to decently travel around the country. With a car you can go to Karlovy Vary or Cesky Krumlov.
We recommend website Localrent.com, but there are others: Rentalcars, Economybookings and Discovercars. Compare the prices.
⌚
10-30 minutes

Call and wait for a taxi

🚕
25-35 minutes

Get to the hotel or apartment
Time: 40-75 minutes
Price:
15-50 €
≈ 15.75 $, 12.9 £, 57.9 Dh, 273.6 ₺
Best fit: You need comfort, you travel without children, there are not many suitcases
There is a chance to save money. But often you have to wait a long time until the car arrives (sometimes more than 30 minutes). And the price can be higher than the transfer. Finding your taxi in the parking lot is difficult. Not convenient if you have children or suitcases with you.
🚶
5-10 min

Get to the bus stop

⌚
10-20 minutes

Buy a ticket and wait for the bus

🚌
25-30 minutes

Get to the metro

🚇
10-20 minutes

Get to the hotel

🚶
10-20 minutes

Walk to the hotel
Time: 60-100 minutes
Price:
24-48 koruna
≈ 0.96 €, 1.008 $, 0.84 £, 3.84 Dh, 17.76 ₺
per person
Best fit: without suitcases and children
It makes sense to go by bus only if you do not have heavy luggage or children with you. Transferring to the metro, when you have 2 suitcases and a child with you, turns into a real test. Yes, and the savings will be small.
Google Maps makes very good bus and metro routes. Instruction here. But you need mobile network.
🚶
5-10 min

Get to the bus stop

⌚
20-35 minutes

Buy a ticket and wait for Aeroexpress

🚌
40-50 minutes

Get to the city center

🚶
10-20 minutes

Walk to the hotel
Time: 75-115 minutes
Price:
60 korunas
≈ 2.4 €, 2.52 $, 2.1 £, 9.6 Dh, 44.4 ₺
per person
Best fit: no heavy suitcases or children
An Aeroexpress ticket costs 60 korunas ≈ 2.4 €, 2.52 $, 2.1 £, 9.6 Dh, 44.4 ₺. It is more expensive than a bus or metro. It will also take longer to get there. Approximately 15 minutes. The advantage is that you do not need to transfer from the bus to the metro. Traveling by Aeroexpress is quite comfortable if you have only one not very heavy suitcase with you.
In details: a list of ways to get from Prague airport
Do I need to take care of mobile communications?
On the one hand, it is not a problem to find WiFi in Prague. It's available in most restaurants and hotels. Sometimes you can even catch the city network without a password. True, it's usually unstable and you cannot rely on it.
On the other hand, there are a lot of situations when you need mobile network:
Missed the driver from transfer company.
You can't find a guy from car rental company that should give out a rented car.
Your private guide has disappeared somewhere and you can't figure out where to look for him.
You need to contact the host (if you live in an apartment).
You need to make a route by public transport.
You want to call a taxi.
You're not sure whether to go to this restaurant with a beautiful sign.
And many, many more other situations.
Therefore, it's better to take care of a good mobile connection. At least on one device. We use international SIM cards like DrimSim and OnlyInternet. This is not the only option. If you're not travelling a lot, it's worth to think about roaming.
How to relax safely and comfortably?
We've put together a few seemingly obvious tips that can help you on your first visit to Prague. Where to change money, what prices are there, how to look for restaurants, what to bring with you from a trip, etc.
It seems like there is nothing extraordinary in these tips. But they can keep you from being scammed and save you a decent amount of money.
Language in the Czech Republic: will they understand you?
For an English-speaking person, the Czech language is difficult. After all, it has completely different origins. Although all words are written in Latin, they have little in common with English. However, this is a progressive country and young people understand English well, so there should be no problems.
Where to change money? Proven Ways Without cheating
The currency of the Czech Republic is Czech Koruna ≈ 0.04 €, 0.042 $, 0.035 £, 0.16 Dh, 0.74 ₺ (also known as Czech crown). The course that appears on hover is approximate.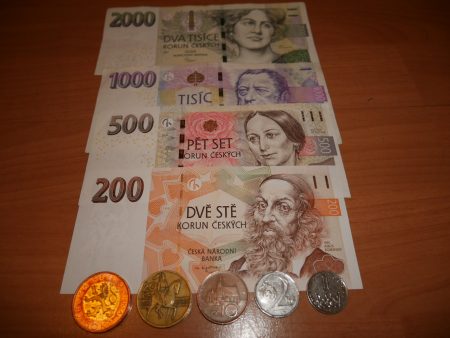 They may deceive you in Prague exchange offices. Either they will take a commission of 30% of the exchange amount, or they will set a completely unfavourable exchange rate. This happens especially often in tourist places: Charles Bridge, market square, Hradcany.
The authorities are struggling with this, but so far not completely successful. Although there are some positive changes. Now, if you received less crowns than you expected, you can refuse the exchange without penalty.
In order not to fall for deception, I recommend using these tips:
Book in advance. It is better to pay for a hotel, transfer, car rental or excursions from home. It is more difficult to "screw up" somewhere in a calm environment. And you will definitely receive an SMS from the bank with a confirmation code.
Pay with your smartphone. If you link a card in euros to it, the exchange rate will be quite profitable. Better than in most exchangers. And it's a little safer than paying with a card, since no one will know its number and CVV.
Pay by card. There are places where there is no Pay Pass. For example, a deposit for a car is accepted only in cash or by credit card. Then there is no other options.
Take cash. Situations where the bank suddenly blocks your card "for security reasons" still occur. Chatting with support doesn't always help. Therefore, it is important to have cash at least for the most important things.
Look for a trusted exchanger. Here is a list of exchange offices in Prague. There is a rating and the address of their sites. See which course you like and go there.
The authors used Xchange Grossmann and eXchange. But it's not the fact that at the time of your trip they will still be good. Check it out!
Public transport and taxi
Prague has well-developed public transport. There are trams, buses and metro. The ticket is universal and valid for some time. It must be composted when you first enter the transport. Driving without a ticket is a risk of getting a fine.
You can, for example, buy a ticket for 90 minutes. Ride the subway, get out for ice cream, go sightseeing and continue on the tram. The main thing is that you have only 90 minutes after you entered the metro and validated your ticket, you can't be in a bus after your time passed.
At the time of our last trip to Prague, ticket prices were as follows:
Ticket for 90 minutes:

32 Czech Koruna

≈ 1.28 €, 1.344 $, 1.12 £, 5.12 Dh, 23.68 ₺

.
Ticket for 30 minutes:

24 Czech Koruna

≈ 0.96 €, 1.008 $, 0.84 £, 3.84 Dh, 17.76 ₺

.
Day pass:

110 Czech Koruna

≈ 4.4 €, 4.62 $, 3.85 £, 17.6 Dh, 81.4 ₺

.
Travel card for 3 days:

310 Czech Koruna

≈ 12.4 €, 13.02 $, 10.85 £, 49.6 Dh, 229.4 ₺

.
There are good taxis in the city, but we used Uber and Bolt in general. Here are the travel codes. Uber: g26mof | Bolt: RDL3NT
Just keep in mind that Uber or Bolt are not taxis. They cannot stop in special parking lots. So sometimes you have to walk a little further.
You can learn more about transport in Prague from the article about transfers.
And what about trips to other cities in the Czech Republic?
Don't think only about Prague! There are a lot of interesting places in the Czechia:
Karlovy Vary – springs with mineral water, SPA, unique waffles, the birthplace of Becherovka, a house with butterflies and a hotel where James Bond was filmed.
Český Krumlov – a stunningly photogenic medieval town built on a sharp river bend. Ideal place for a photo shoot.
Colourful towns – there are many towns with amazing vibe. Visit Telč and Třebíč or Jihlava and Frýdlant.
Castles and fortresses – the most famous and popular are Mělník, Karlštejn and Šternberk. But in reality there are many more. There are some in the article with useful links.
National parks – for starters, it is worth visiting Bohemian Paradise (Český ráj), Moravia and Bohemian Switzerland.
---
Have you chosen something for yourself? Here are the best ways to visit it all:
Car rental. Rent a car through Localrent.com, Rentalcars, Economybookings or Discovercars. And go wherever you want. Can drive literally everywhere. Roads are good. This options is good for trips over several days.
In detail: our article about the nuances of car rental in the Czech Republic
Tours. Here is a list of excursions from Prague in the Czech Republic. Choose one you like and book it. No need to plan a route, sit behind the wheel and then look for parking. Ideal if you just want to relax.
Car rental with a driver. It's convenient if you don't drive a car, want to try Czech beer or just don't want to bother.
In detail: our article about transfers in the Czech Republic
Buses and public transport. It's cheap, but the schedule is not always convenient. And it's problematic to get to some places by bus. But if you're going to Karlovy Vary or Český Krumlov – it's fine.
We traveled on green FlixBus buses. So can recommend it to you too.
How to find delicious restaurants?
There are a lot of ways to find a good restaurant: you can ask your friends who've already been to Prague, trust the advice of bloggers or the rating on Tripadvisor or similar websites. I will share the method that I use myself:
Finding Restaurants on Google Maps. In advance, in a calm atmosphere, mark on the map places you like. I aim for a rating higher than 4 stars. If the rating is 4.5-5 and there are a lot of reviews, the place is almost always cool.
You can almost always see photos of dishes (and their volume), cost, the interior of the place. If you liked it – add it to the "wish to visit" list.
To make it easier, I'll share a map of Prague with a list of restaurants with a 4+ rating.
Filtering restaurants. First of all, choose establishments with local or European cuisine. No need to mark sushi bars or Georgian restaurants.
I also usually remove places from the list that are too far from my planned routes. Try to find at least one restaurant in every area of the city where you have plans to be.
Download your map. In order not to spend a lot of expensive Internet traffic on a trip, use the "offline maps". This will allow you to pre-download a map with your markers via free WiFi.
Use it as you need to. Hungry? Just open the map and see which restaurant is closest to you. And immediately go to a trusted place, from which you know exactly what to expect (it'll be delicious and not too expensive).
---
Why Google Maps? Because the ratings there are more trustworthy than on the popular Tripadvisor or other review sites. Haven't figured out to cheat here yet.
Well, you don't need to focus only on your list. Pass by a beautiful place and want to sit here? Don't deny yourself the pleasure. But check your rating first. If it's 2-3 stars, then you understand…
Interesting fact
Contrary to popular belief, you don't have to look for a "restaurant for the locals". It may be cheaper, but there are many disadvantages. Here are just a few of them:
You won't be welcome there. Most restaurants have their own atmosphere for locals. It is run by some Vojtech. And his neighbours, classmates or friends go to him. Tourists are not a priority.
I'm not saying that in any local institution they will be rude to you. But they are also unlikely to want to try especially hard for tourists. Because they just don't care as much.
It's an unusual cuisine. Local cuisine in tourist restaurants is slightly adapted to the needs of tourists. They we will make it not so spicy, or less fatty or sour. And this is good. We think it tastes better.
Locals are priority. The owner and waiters know their regular customers and even have friendly relations with many of them. That's because they will be back again.
But the tourist is a one-time story. Therefore, it'll be the last to be served. And if suddenly the dish did not work out very well, it'll still be given to you.
Slow service. Tourists are almost always in a hurry and appreciate every minute. The restaurateurs understand this very well. That's why they do everything to make the service as fast as possible.
But in restaurants for local are different. Waiting for your order for about an hour is quite normal. They're not about speed.
No menu. In such places, there is usually not even English version of menu. And not all tourists understand Czech language…
Shopping and souvenirs in Prague
We read over a dozen articles that describe ideas for souvenirs. Almost everyone recommends the same thing. In our opinion, the advice is so-so:
Beer mugs. Are you sure you need a beer mug made in China with Prague written on it? The quality is usually mediocre, so you are unlikely to use this souvenir. Another dust collector.
Spa cup (Lázeňský pohárek). This is a cup with a spout for mineral water. You can buy it in Karlovy Vary. Protects your teeth if you drink water from local sources. It makes no sense to bring this as a souvenir.
Magnets. The days of fridge magnets are long gone. Previously, they at least allowed to hear from you friends "Wow, were you in Prague ?!". Now all your travels are already on Instagram or Facebook.
Paintings depicting Prague. A good souvenir at first glance, but in fact the idea is not very good. Really good paintings with history stand like a cast-iron bridge. And hanging hack-work at home is a sign of bad taste. And classic paintings do not fit into modern interiors.
Little Mole. Czech cartoon character. Sold in most gift shops and costs as much as a small bag of ordinary toys. Better take your kid to Hamleys. At least it'll be remembered for a long time.
Bohemian Crystal. Good thing, I have a few vases and glasses myself. But in the Czech Republic the price is almost higher than I bought at home. And to carry all these bowls, glasses and figurines is a real quest. Things made of glass are fragile.
Czech Garnet. Real Czech garnet is quite small. And it's expensive. Everything that is beautiful and large is imported stones.
---
Now let's ask each of the authors to tell about the things that they most often bring from Prague. One souvenir per person:
Tip from Garry: Bata shoes.
The Czech shoe company Bata has been known since the days of the Czechoslovak Socialist Republic. It was the best of it's kind on the territory of the USSR.
Now, of course, times have changed. Buying normal shoes is no longer very difficult. But nevertheless, I have three or four pairs of Bata in my dressing room. The quality is really good: excellent leather, ergonomic sole, nice pads. The design is more classic.
My generation will definitely love it. Yes, and the daughter is happy to wear sandals – they don't rub and her legs don't get tired even if she walks for a long time.
Where to get it:
There are many Bata stores in Prague. I advise the central one, on Wenceslas Square. It has the largest selection. There are other brands as well. My wife, for example, took Spanish Pikolinos there. The quality is even better, but the price is a little different.
Garry is the author of an article about car rental in Prague. He is well versed in the nuances of car rental, having tried a dozen local and international companies.
If you plan to take a car, we recommend that you to read his advices. There is a lot of useful information in the article. You'll save some money and wouldn't be fooled.
---
Tip from Steven: Bushman clothes.
Most often I buy clothes from a small local brand Bushman in Prague. They make clothes in African Safari style. But there are also many classics. Super quality and no vulgar branding all over the chest. That's why I love it.
The stores have both women's and men's clothing. Pants, shirts, sweatshirts, shorts… Lots of clothes on tall, slender men. I take classic trousers and knee-length shorts from them very often. Approximately half of things going with convenient pockets. They are nice and comfortable to wear while traveling.
Believe it or not, the girls that I sometimes take with me to Prague like Bushman. It turns out that it's not so easy for them to find just warm, high-quality natural clothes. Synthetics in strasses is easy to buy. All brands offer it. But if you're looking for just convenient and natural clothes – Bushman really helps out. Ladies, take a look!
Where to get it:
There are several Bushman stores in Prague. They are small, but they have a good assortment.
If you want to save a lot of money and don't bother too much with clothes "from the latest collection", go to the Fashion Arena Prague Outlet. There is also a fairly large Bushman brand store there. All the same, but at a discount.
Steven – author of articles about transfers, taxis and transport in the Czech Republic. If you don't know how to get from the airport to Prague, his article will definitely help.
Well, for those who plan to travel around the country, there is an interesting material on how to do this. There is also a lot of useful stuff.
---
Tip from Mary: Koh-I-Noor pencils.
I like to draw. Not at all as a professional. More like an advanced amateur. When I'm in Prague, I sometimes buy a set of Koh-I-Noor pencils.
The quality is awesome. Well, what else can you expect from a company that invented the modern pencil and has over 230 years of experience?
An interesting fact: Czech Koh-I-Noor pencils seem to me much better than those I buy at home. My sister is studying to be an architect, draws a lot and draws by hand. He also constantly asks to bring Czech ones.
Where to get it:
There are little cool Koh-I-Noor branded shops all over the city. Look for the one closest to you and see how good the selection is there.
---
Tip from Michael: Tonak hats and caps.
There is a Tonak company in the Czech Republic. They have been making hats, caps and other headwear since 1799. Most likely, you have already seen their products in fashion collections. They sew for many famous brands.
The quality is really amazing, the purchase will last for years. And no logos or flashy inscriptions. Stylish and tasteful.
Prices are not cheap. Get ready to pay 100-200 € ≈ 105 $, 86 £, 386 Dh, 1824 ₺ for a good hat.
Where to get it:
I'll leave a link to the address of the store in Prague. The reviews sometimes contain information about poor service, but I've always been treated well.
---
I must honestly admit right away that there are no shopping experts among our authors. Most don't give a damn about brands and don't even think about sales weeks. But if you want to fly to Prague just for the opportunity to buy branded items and shoes, then the city has a lot of shopping centers and even several large outlets with decent discounts.
How much does a holiday in Prague cost?
Prague is an inexpensive option for Europe. But talking about the cost of rest is a hard task. The situations are very different for people. And the costs will be very different.
Budget vacation:
A trip for two for 3 days and 2 nights  not in the peak of the tourist season.
Two beds in a hostel:

40 €

≈ 42 $, 34.4 £, 154.4 Dh, 729.6 ₺

.
By bus from the airport:

3-4 €

≈ 3.15 $, 2.58 £, 11.58 Dh, 54.72 ₺

.
Basic diet spendings:

30 €

≈ 31.5 $, 25.8 £, 115.8 Dh, 547.2 ₺

.
Few souvenirs:

10 €

≈ 10.5 $, 8.6 £, 38.6 Dh, 182.4 ₺

.
Basic insurance:

7 €

≈ 7.35 $, 6.02 £, 27.02 Dh, 127.68 ₺

.
Holiday cost:
90 € ≈ 94.5 $, 77.4 £, 347.4 Dh, 1641.6 ₺
without air tickets
Regular vacation:
A trip for two for 7 days and 6 nights not in the peak of the tourist season.
Hotel room 3*:

500-600 €

≈ 525 $, 430 £, 1930 Dh, 9120 ₺

.
Transfer from the airport:

20-25 €

≈ 21 $, 17.2 £, 77.2 Dh, 364.8 ₺

.
Decent diet:

200-300 €

≈ 210 $, 172 £, 772 Dh, 3648 ₺

.
A couple of excursions in Prague:

200 €

≈ 210 $, 172 £, 772 Dh, 3648 ₺

.
Souvenirs:

100 €

≈ 105 $, 86 £, 386 Dh, 1824 ₺

.
Regular insurance:

14 €

≈ 14.7 $, 12.04 £, 54.04 Dh, 255.36 ₺

.
Holiday cost:
1150 € ≈ 1207.5 $, 989 £, 4439 Dh, 20976 ₺
without air tickets
Comfortable vacation:
A trip for two for 10 days and 9 nights with a tour of Prague and the Czech Republic.
Hotel room 4*:

1350-1500 €

≈ 1417.5 $, 1161 £, 5211 Dh, 24624 ₺

.
Transfer from the airport:

20-25 €

≈ 21 $, 17.2 £, 77.2 Dh, 364.8 ₺

.
Good diet:

600-800 €

≈ 630 $, 516 £, 2316 Dh, 10944 ₺

.
A couple of excursions in Prague:

200 €

≈ 210 $, 172 £, 772 Dh, 3648 ₺

.
Photoshoot:

180 €

≈ 189 $, 154.8 £, 694.8 Dh, 3283.2 ₺

.
One tour of the Czech Republic:

250 €

≈ 262.5 $, 215 £, 965 Dh, 4560 ₺

.
Car rental for 4 days:

200-300 €

≈ 210 $, 172 £, 772 Dh, 3648 ₺

.
A little shopping:

500 €

≈ 525 $, 430 £, 1930 Dh, 9120 ₺

.
Expensive insurance:

40-50 €

≈ 42 $, 34.4 £, 154.4 Dh, 729.6 ₺

.
Holiday cost:
3750 € ≈ 3937.5 $, 3225 £, 14475 Dh, 68400 ₺
without air tickets
As you can see, we did not include air tickets in the final price. We don't know exactly where you live. And ticket prices can differ by 10 times, according to your location.
We also didn't calculate the cost of an elite or VIP holiday. It all depends on your habits and preferences. And we are not sure that people who stay in presidential suites are so worried about their price.
What are the prices in Prague?
It would be much more reasonable to tell you about the prices for individual elements of the trip. Then you'll be able to roughly calculate how much your vacation will cost: taking into account the price of hotels, excursions and souvenirs.
Let's quickly go over the basic travel expenses:
Hotels and apartments. Prices depends on the location of apartments, its quality and distance from the tourist center.

4-5 star hotel or good apartments in the center will cost you

140-500 €

≈ 147 $, 120.4 £, 540.4 Dh, 2553.6 ₺

.
2-3 star hotel or cheap apartments cost

50-100 €

≈ 52.5 $, 43 £, 193 Dh, 912 ₺

.
Bed in hostel may be found for

10-15 €

≈ 10.5 $, 8.6 £, 38.6 Dh, 182.4 ₺

per person. But none of the authors have such an experience.

Prices are best yo view on Booking.com and to check on Hotellook.com. There are hotels and apartments. There is also a separate website for apartments: AirBnB.com.

Lunch at a restaurant. The price directly depends  on the level of the institution and its location. The tourist center is more expensive. It will be cheaper and the portions are usually larger in areas like Smíchov, Žižkov or Prague 7.

Fast food in a normal place costs

70-200 Czech Koruna

≈ 2.8 €, 2.94 $, 2.45 £, 11.2 Dh, 51.8 ₺

.
Budget snack will cost

100-200 Czech Koruna

≈ 4 €, 4.2 $, 3.5 £, 16 Dh, 74 ₺

per person.
A normal lunch will cost

200-500 Czech Koruna

≈ 8 €, 8.4 $, 7 £, 32 Dh, 148 ₺

.
An excellent lunch in an expensive restaurant starts from

500 Czech Koruna

≈ 20 €, 21 $, 17.5 £, 80 Dh, 370 ₺

.

We tell you how to find a good restaurant in Prague a little earlier in the article.

Tours. The cost depends primarily on the guide you choose and the tour route. Focus on this price range:

Group tours start from

15 €

≈ 15.75 $, 12.9 £, 57.9 Dh, 273.6 ₺

for a sightseeing walking option and go up to

35 €

≈ 36.75 $, 30.1 £, 135.1 Dh, 638.4 ₺

for something unusual and interesting.
Individual tours cost

100-150 €

≈ 105 $, 86 £, 386 Dh, 1824 ₺

, but sometimes there are discounts and delicious offers from novice guides.
Bus tours cost

15-50 €

≈ 15.75 $, 12.9 £, 57.9 Dh, 273.6 ₺

, and

150-200 €

≈ 157.5 $, 129 £, 579 Dh, 2736 ₺

for a car tour.
Excursions in the Czech Republic by car with a guide will cost

200-300 €

≈ 210 $, 172 £, 772 Dh, 3648 ₺

, and by bus with a group –

50-70 €

≈ 52.5 $, 43 £, 193 Dh, 912 ₺

.
Excursions to Austria or Germany from Prague cost

35-90 €

≈ 36.75 $, 30.1 £, 135.1 Dh, 638.4 ₺

in a group option and

200-350 €

≈ 210 $, 172 £, 772 Dh, 3648 ₺

for an individual trip with a guide.

Car rental. Depends on the company where you will rent and on the season. The higher the demand, the more expensive the car will cost. The duration of the lease, insurance, class, year and condition of the car also affect, but a little less.
Renting a normal car starts from

20-25 €

≈ 21 $, 17.2 £, 77.2 Dh, 364.8 ₺

per day. A more comfortable car can be rented for

45-60 €

≈ 47.25 $, 38.7 £, 173.7 Dh, 820.8 ₺

. And for

100-200 €

≈ 105 $, 86 £, 386 Dh, 1824 ₺

you'll find very worthy options.
We recommend you to rent a car on following websites: Localrent.com, Rentalcars, Economybookings or Discovercars. These are proven, reliable services.
All the details and dozens of useful tips on car rental in a separate article.
Transport. The most popular ticket for 90 minutes costs

32 crowns

≈ 1.28 €, 1.344 $, 1.12 £, 5.12 Dh, 23.68 ₺

. A day pass is

110 crowns

≈ 4.4 €, 4.62 $, 3.85 £, 17.6 Dh, 81.4 ₺

, but it makes sense to buy it only if you have only one day in Prague and you need to take a picture with all sights.
If you're traveling with a group of 2-3 people, consider taking a taxi. Uber or Bolt will cost the same money as three tickets for public transport. But you will ride comfortably, straight to the right place and without transfers.
A little more detail about taxis and public transport is above in the article. And all the details are in a separate article about transfers and transport in Prague.
Souvenirs and gifts. Everything is very individual here. Someone brings home a single magnet or mug. Others buy a separate suitcase, just for souvenirs and shopping. Ideas for souvenirs are a little above in the article.
---
We're not trying to "lure" you with incredibly low prices. For this kind of money, it is quite possible to buy everything during the tourist season. If booking one or two weeks before departure, of course.
It can be more expensive on holidays or in the very peak of the season. Out of season it will be significantly cheaper. Sometimes even 2-3 times.
Our reviews of independent travel to Prague
Prague is quite a European, modern city. This is almost an ideal option for the first trip to Europe. Already interesting enough, but not yet as expensive as in Paris, Rome, Vienna or Munich.
We asked the authors of the site and their friends to write their reviews about the rest in Prague. Maybe you'll be able to take something from them?
* Some authors are quite funny guys. And they have a specific sense of humor (yes, we are good at self-irony). Don't take our jokes too seriously. Allow yourself to relax and smile a little. After all, without it there is no good travel! Good mood is the key to a great holiday.
---
If possible, please share your holidays experience in Prague. Feel free to talk about life hacks, interesting places or ways to make your trip even brighter and more memorable. We are waiting for your feedback!